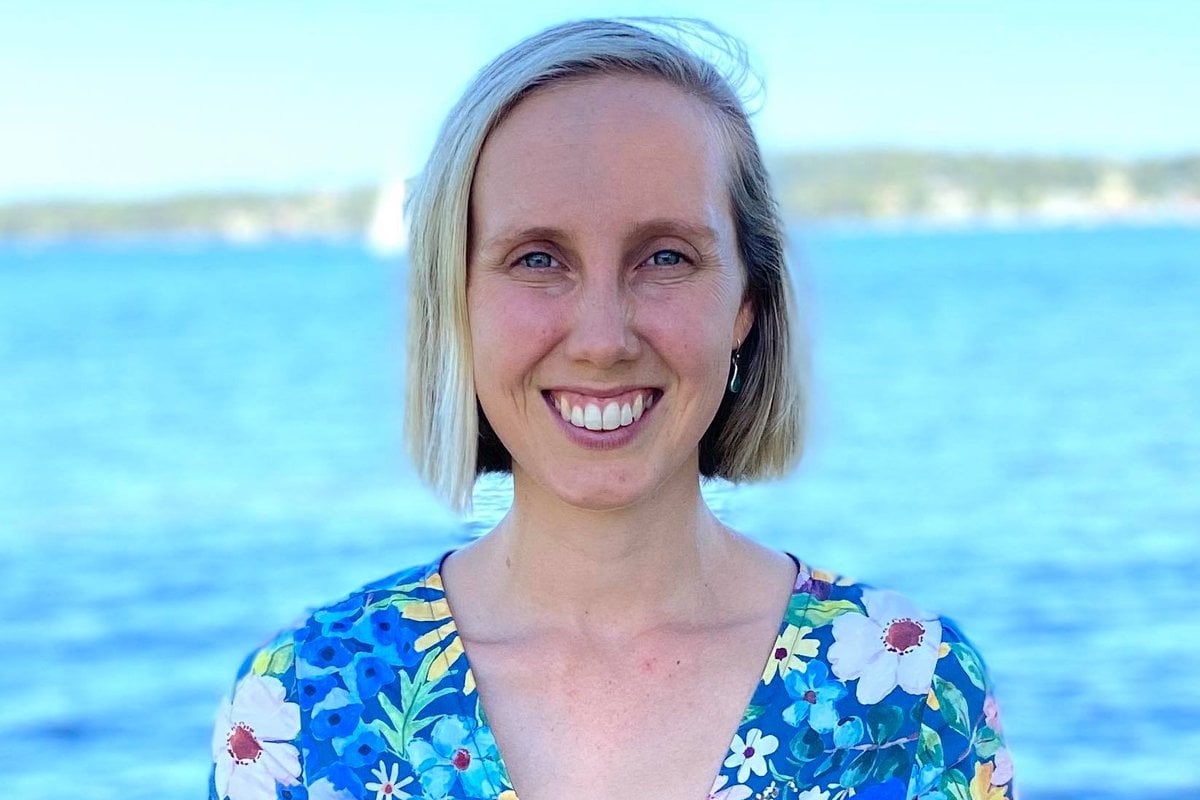 When I envision myself in the second trimester the first time around, I was glowing.
Now, three short yet excruciatingly long years later, number two has taken up residence in my belly. 
As I look at my puffy eyes in the mirror and try to recall how long it's actually been since I washed my hair, I'm struggling to imagine (let alone recreate) the feelings of vitality I hoped might join me again at this point of pregnancy.
Watch: Be a good mum. Post continues below. 
I think back to the pregnant woman whose primary concern was whether cloth or disposable nappies were the way to go while scouring the shelves of our local library for picture books on how babies are made and born, or googling "preparing kids for a new sibling", and resent her lack of responsibilities.
I remember the couple who tripped across the countryside and booked a babymoon complete with a jacuzzi on a whim - because parents-to-be who are not-yet-parents can do spontaneous things like that - and am jealous about their dual wages arriving fortnightly, savings buffer in the bank, and weekends off.
I recall the deliciousness of regular pregnancy massages, and note how a zillion daycare sicknesses, not-so-infrequent sprints after a toddler with an unfathomable urge to play in traffic and the birth of the child I now spend my days chasing have required trips to the pelvic floor physio be prioritised above relaxation.
Around 5pm each day I think about the satisfaction I had felt going to a job I was competent in each day and the juiciness of driving home to music of my choice when my specified shift ended, followed by the unencumbered ability to rest at will. 
This memory usually pops into my head around 5pm weekdays after a day of parenting, while preparing dinner that may or may not get eaten, with kids songs on repeat in the background, while inventing jobs my daughter can "help" me with that keep her hands away from the sharpest knives, while answering 20 questions on everything from why we have knees to when the new baby will come to what happens when you die.
Later in the evenings, when bedtime is finally done, I reminisce about how I once started my calm and carefree days by sliding silently out of bed for morning yoga and meditation, and ended them with great sex and unbroken sleep. 
The next morning I find myself again clawing for those final fleeting moments of sleep as the wide-awake owner of inexplicably pointy knees clambers over me loudly inquiring "where are we going today?" well before the sun has even considered rising, and finish the day by ignoring the mess in the kitchen, locating my hot water bottle as early as possible and waving my partner and his phone goodnight.