You know that thing where you see or learn something for the first time and then continually see it everywhere you go from then on?
Psychologically, it's called the Baader-Meinhof phenomenon and I think I'm having it with this dress. That, or it's successfully invaded nearly all the wardrobes around the world.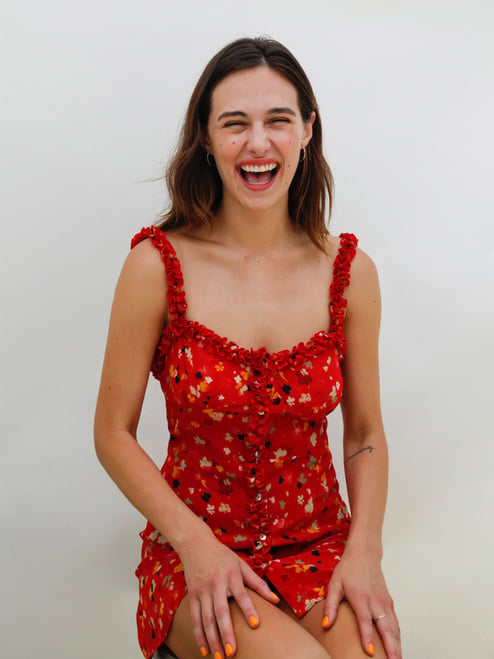 Meet The Julia in Rouge Fleur from cool-girl brand Realisation Par.
It's floral and frilly and a little bit sexy and does everyone else own it but me? Because it certainly feels that way.
In the season of red, approximately 74 per cent of the population wore it for Christmas day and I've seen half my Instagram feed wear it since then.
Scarlet red with flecks of orange, black and white, ruffled straps and buttons all the way down, you can see the appeal of this summer mini.
It's feminine without being too girly and the kind of dress you can just throw on even if you're having the worst hair day and still look good.
If the short version is too short for you (and it does look rather short) there's also a longer version you could also wear unbuttoned at the bottom for a bit more coverage.
It's not cheap though, coming in at about $270 plus about $20 for shipping.