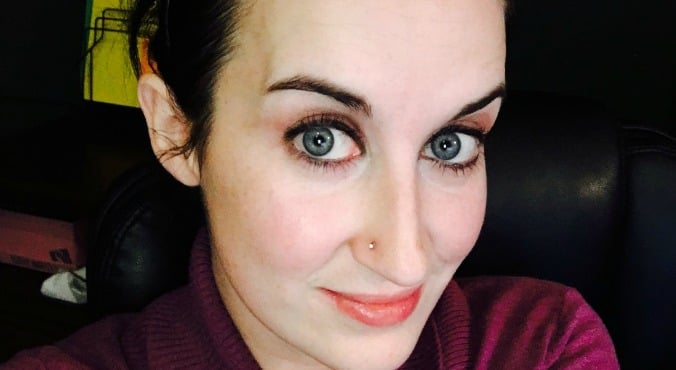 Image: Tumblr. Images may be confronting for some people.
October marks Breast Cancer Awareness Month, a time where plenty are doing their bit to educate women about the disease – incredibly important, given that it still kills seven Australians every day.
While anything that raises awareness is great, there have been concerns raised with some recent "viral" campaigns exploiting this. The #HoldACokeWithYourBoobs challenge in June duped many into posting topless pictures of themselves thinking they were raising awareness, but turned out to be a joke hashtag. And many are questioning the purpose of the latest campaign – No Bra Day.
Fed up with these "sexy" breast cancer awareness movements, one breast cancer survivor has hit back with a reality check about what living with the disease is really like. 36-year-old Jenn Alter shared pictures on Tumblr of what her chest looked like during radiation treatment to show how it affects sufferers.
"Here's your f*cking breast cancer awareness," she started the caption.
"This was during my 35 day radiation back in 2013. Breast cancer isn't sexy. It's not about saving the boobies. It's not about no bra day, which is really just an excuse for women to post sexy pics of their nipples pressing through their clothes. It's scars, nausea, pain, bald heads, burnt skin, and broken hearts," she wrote.
"If this doesn't make you 'aware' then I don't know what will. Does it make you uncomfortable? It should."