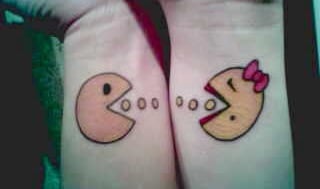 The tattoo that makes you incomplete without your partner.
Remember back in the day when you had one best friend in school. And to prove to the world (a.k.a the rest of the school) you bought a friendship necklace.
The friendship necklace was a heart with a break in the middle and one read "Best" and the other "Friend". And only when joined could anyone figure out what it meant.
Couple tattoos are the same thing. Just permanent. Sound romantic?
Well, just CLICK THROUGH this gallery to get inspired:
Would you get a matching tattoo with your partner?
Want more? Try:
The burning question that pregnant women are too afraid to ask.