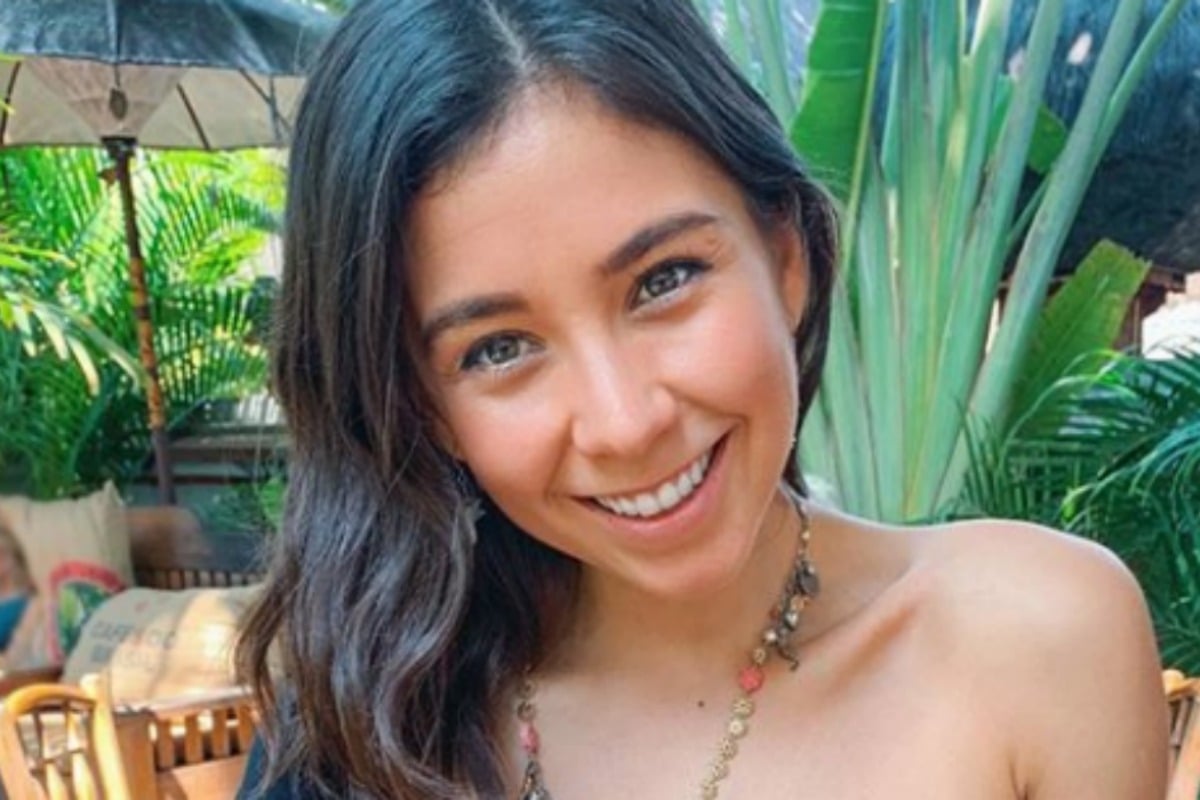 In early March, a five second clip of 28-year-old Yovana Mendoza went viral.
She describes discovering it as "one of the worst days of [her] life".
Mendoza, known to Instagram as Rawvana – a portmanteaus of 'raw' and and 'nirvana' – has an Instagram following of 1.3 million.
Her brand was built off the promotion of a raw vegan lifestyle, encouraging followers to "eat an abundance of delicious fruits and veggies". Only recently, she launched a new "21 Day Raw Vegan Detox and Yoga Challenge" which she sold for USD$69.
Listen to Mamamia's daily news podcast The Quicky discuss why the world of vegan Youtubers is imploding. Post continues after audio.

In January, Mendoza shared a photograph of her sitting on a table, holding a basket of vegetables alongside the caption: "6 Years ago I discovered a healthy way of life I want YOU to EXPERIENCE the amazing benefits from a plant based diet. Clear Mind, Weightloss, Clear Skin, Better Mood, More Energy and MUCH More."