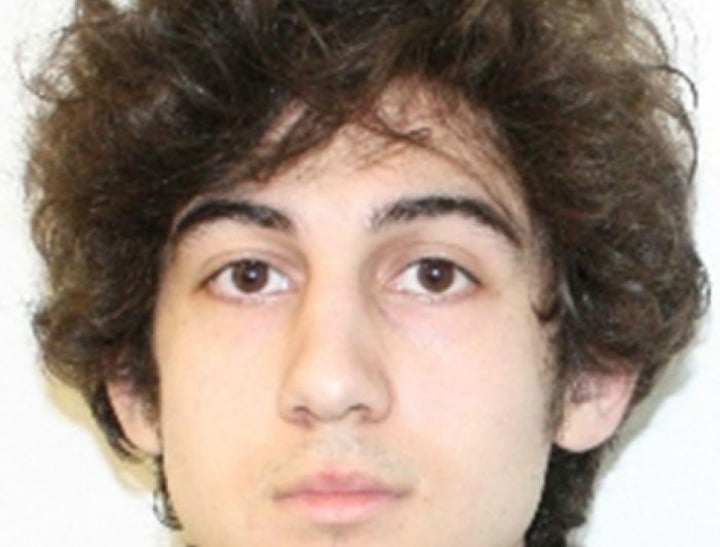 We've rounded up all the latest stories from Australia and around the world – so you don't have to go searching.
1. A woman's false rape allegations were exposed by her FitBit records.
An American woman who claimed she was raped by an intruder at her boss' house has been charged with making a false report after her fitness watch allegedly showed she lied.
Jeannine Risley, 43, told police an unknown man pulled her out of her bed while she was asleep and raped her at knifepoint, ABC27 News reports.
But police claim information from the Florida woman's fitness watch showed she had been awake and walking around the entire night, not sleeping like she claimed.
Court documents allege there were no footprints in the snow outside the house or signs of an intruder and the women had been told she was being demoted.
Ms Risley, who allegedly overturned furniture and placed a knife to back-up her story, has been charged with three criminal offences.

2. Boston Bomber apologises – before being sentenced to death.
Boston bomber Dzhokhar Tsarnaev, 21, has finally apologised for his crimes — before being formally sentenced to death by a judge.
"I'd like to now apologise to the victims and the survivors," he said, adding: "I am sorry for the lives I have taken and suffering I have caused you and the damage I have done."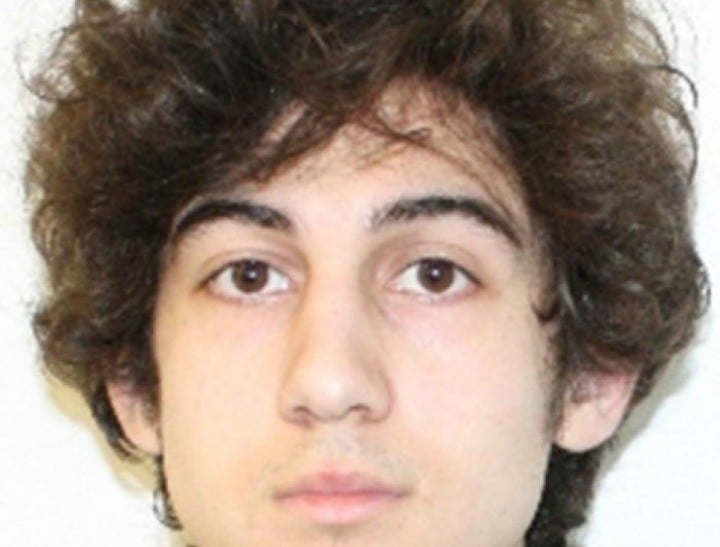 The Boston marathon bombings killed three people and injured more than 260.
The statement marked the first time he has expressed remorse for the bombings, Fairfax Media reports.

3. Early childhood advocates push for free preschool for all Australian children.
A system of free preschool for all Australian children – similar to that introduced in the UK – would improve their social and educational outcomes later on, early childhood advocates say.
Clair Rees, from England's Parent Infant Partnerships, told 350 delegates at a national childhood conference in Hobart the government should focus health, education and social policies on the first two years of a child's life, the ABC reports.
"Brain development happens dramatically in the first two years of life where 80 per cent of our neural connections are made," Ms Rees said.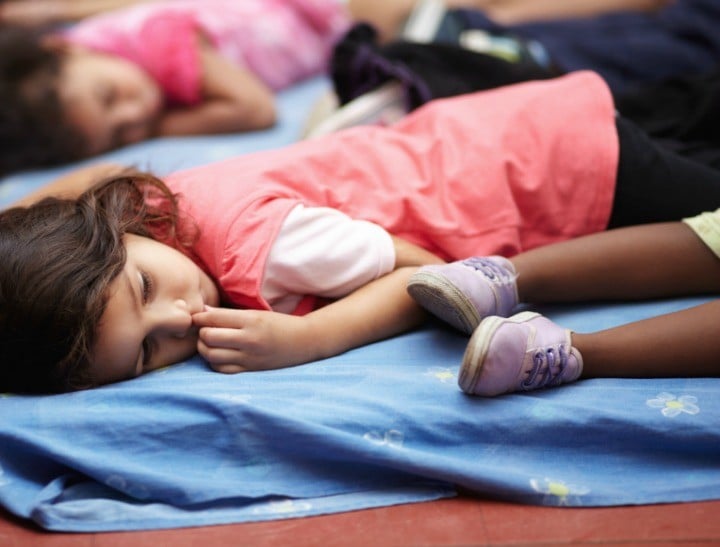 "The challenge of governments all across the globe is to put investment that's going to have benefits 20 or 30 years down the line."
University of Oxford Professor Edward Melhuish said studies show children who attend preschools and play groups have improved educational outcomes later on.
"We end up with children who are more socially skilled, less prone to anxiety, more likely to do well in their academic work and overall generally do better than they otherwise would," he said.

4. An anaesthesiologist who mocked a sedated patient now owes him more than half a million dollars.
A man who recorded an entire medical team mocking and insulting him while under anaesthesia during a colonoscopy has been awarded $645,000 in damages.
The vicious commentary included doctors discussing how to avoid talking to him after surgery and recording that he had haemorrhoids on his medical chart without checking, the Washington Post reports.
The female anaesthesiologist told the unconscious man: "After five minutes of talking to you in pre-op, I wanted to punch you in the face and man you up a little bit. "
Listen to excerpts of the audio here (post continues after audio):
The anaesthesiologist warned an assistant not to touch the man's rash, so she didn't get syphilis, then said, "It's probably tuberculosis in the penis" or "penis ebola".
The man – only identified as D.B. – says he pressed record on his smartphone before the procedure to capture the doctor's instructions afterwards.
He successfully sued for defamation and a Virginian jury ordered the anaesthesiologist and her practice to pay him $500,000 USD (the equivalent of $645,000 AUD).

5. A vet accused of smuggling drugs inside puppies has been arrested.
A Venezuelan vet accused of surgically implanting bags of liquid heroin inside puppies to smuggle the drugs into the US has been arrested.
Andres Lopez Elorza was arrested in Spain after a court approved his extradition to the US, the BBC reports.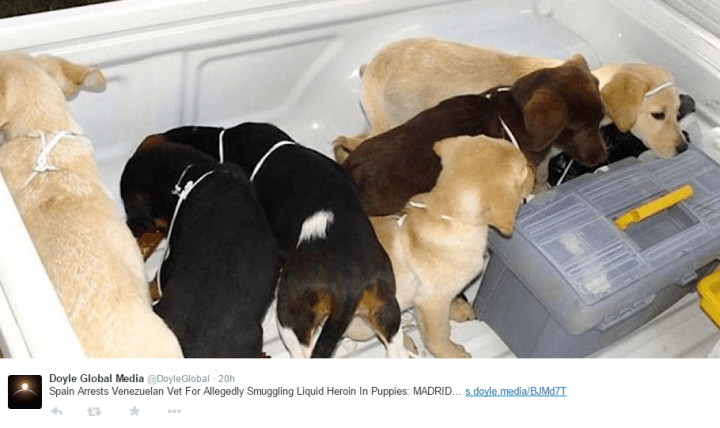 "This person, a veterinarian and member of a drug trafficking organisation, transported heroin from Colombia to the United States in implants which he placed inside puppies which he sent as pets," Spanish police said in a statement.
The married father of two had been on the run since 2005, when police allegedly found three kilograms of heroin inside three puppies that were set to be sent to the US once their surgical scars had healed.

6. Catholic church accuses companies publicly supporting gay marriage of "overstepping their purpose".
At least two companies that publicly support same-sex marriage have received letters from the Catholic church in Sydney expressing its "grave concern".
Catholic Archdiocese of Sydney Michael Digges sent a letter to law firm Maurice Blackburn's chairman Steve Walsh reminding him that the church was a "significant user of goods and services from many corporations", the Guardian reports.
"You are publicly supporting a strategic, political and well-funded campaign designed to pressure the federal government into changing the Marriage Act," he writes.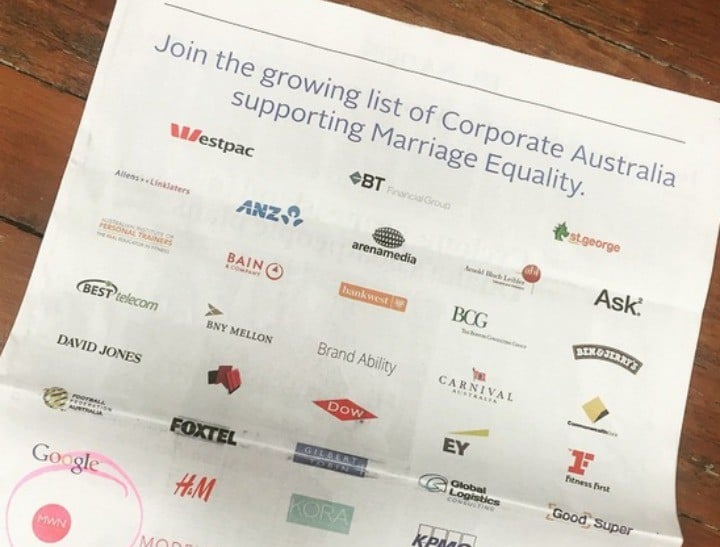 "I wonder whether you have questioned whether it is the role of a corporation such as yours to be participating in such an ­important matter that impacts all of Australian society now and into the future.
"For corporations to speak on such issues on behalf of shareholders, employees, clients/customers, suppliers and other stakeholders is indeed overstepping their purpose and is to be strongly resisted."
Related: Mamamia supports marriage equality.
More than 180 corporations, including Mamamia, have signed an open letter of support on the website of advocacy group Australian Marriage Equality (AME).
AME deputy director Ivan Hinton-Teoh said the letter had not prompted any negative feedback from their corporate partners.

7. Sydney and Melbourne suburbs with highest terrorist recruitment revealed by ASIO chief Duncan Lewis.
By ABC
Maps paraded in public by Australia's domestic spy chief have revealed the most prevalent Sydney and Melbourne suburbs for terrorist recruiting.
ASIO director-general Duncan Lewis gave Prime Minister Tony Abbott an update on the security situation in Iraq and Syria during a briefing inside the agency's new headquarters in Canberra.
Television and newspaper cameras were allowed in for part of the meeting, during which Mr Lewis showed the Prime Minister glossy, coloured ASIO maps of where most Australian foreign fighters have come from.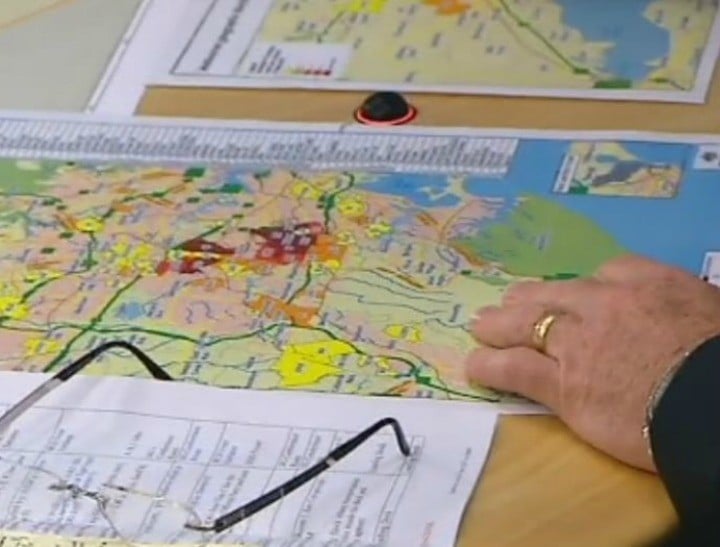 "This is a map which shows the two cities of Melbourne and Sydney, where fighters who've gone off to the Middle East have emanated from, the home addresses if you like," Mr Lewis said.
"Not surprisingly you see a concentration down here and up here in Melbourne, and then to the west of the city of Sydney over here," the ASIO boss explained as he pointed to highlighted sections of the cities.
Maps laid out on a table for Mr Abbott showed highlighted suburbs in Sydney including Lidcombe, Greenacre, Punchbowl, Bankstown, Auburn and Lakemba.
The suburbs highlighted in Melbourne included Craigieburn and Campbellfield.
An ASIO spokesman later confirmed the documents were intended for "official use only", meaning they were not meant for publication.
Later in the briefing, Mr Lewis explained to Mr Abbott the maps would be used to direct the spy agency's counter-radicalisation efforts.
Mr Lewis also confirmed the latest figures on Australian jihadists fighting in Iraq and Syria.
"The number away still remains around 120, and the number here supporting them is around about 160," Mr Lewis said.
This article was originally published by ABC. 

 © 2015 Australian Broadcasting Corporation. All rights reserved. Read the ABC Disclaimer   here. 

8. Paedophiles face life in prison under new laws.
Child sex offenders could face a maximum of life imprisonment for sexual intercourse with an underage victim.
The tough new laws were passed in NSW parliament overnight. The law raises the maximum sentence from 25 years to life in prison for assaulting a victim under the age of 10.

9. Alleged gunman posted Facebook messages during siege in Perth.
The Perth man behind a siege in Mosman Park on Tuesday posted messages on his Facebook while holding the five people hostage.
"Good bye world…tonight I am going to die," he wrote in one message, as reported by Channel Nine news.
A minute later, he posted: "I will be shot (by) police".
The two-hour siege ended when the alleged gunman, 26, was shot twice by police.
It was later revelad he was carrying a fake firearm.
Channel Nine reports the alleged gunman was in a relationship with one of the hostages.

10. Coalition's offshore processing bill passes through parliament.
The federal government's scramble to close a legal loophole that could see its offshore processing system declared illegal is gaining traction, after its bill gained majority support in the Upper House yesterday.
A case currently before the High Court has argued a loophole in Australia's Migration Act proves offshore processing of asylum seeker claims is illegal.
The case, brought to court by the Human Rights Law Centre, alleges Australia does not have the authority to fund government projects outside its jurisdiction, including offshore detention centres.
"The Australian government is effectively detaining people in Nauru and Manus Island and our case argues it doesn't have legal authority to do so," the HRLC director Hugh de Kretser told Fairfax Media.
In order to disprove the HRLC's case, the Coalition is rushing an amendment through parliament, which — if passed — will legally allow the government to continue using Nauru and Manus Island detention centres.
The policy earned the support of the Labor party yesterday when it was passed through the Upper House. It will be debated in the Senate today.
11. Real Queen Elsa sends racially vilified girl a sweet message.
The Aboriginal girl who was told she couldn't be a Disney character because of the colour of her skin has received a special message from a real-life Queen Elsa.
The impersonator of the Queen from Disney's Frozen told three-year-old Samara Muir "to always be yourself".
Samara was abused by a mother and her two children at a shopping centre in Ballarat, after the girls were there to participate in Frozen-themed activities.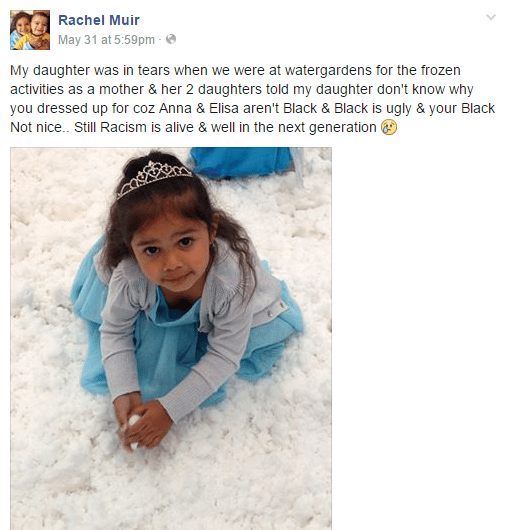 After the attack, Samara's mother posted a picture of her adorable daughter on Facebook alongside an account of the awful experience.
The mother later found her daughter trying to scrub her skin off.
After receiving the uplifting video message from the Elsa impersonator at Disneyworld in Orlando, Florida, the family told the Ballarat Courier they were "overwhelmed".
"Her mouth just dropped to the ground," Ms Muir said of Samara, Yahoo News reports.
"She kept saying over and over 'she's talking to me, she's talking to me'. We were in tears. It was so overwhelming."
Do you have a news tip? Email us at [email protected].
[post_snippet id=324408]