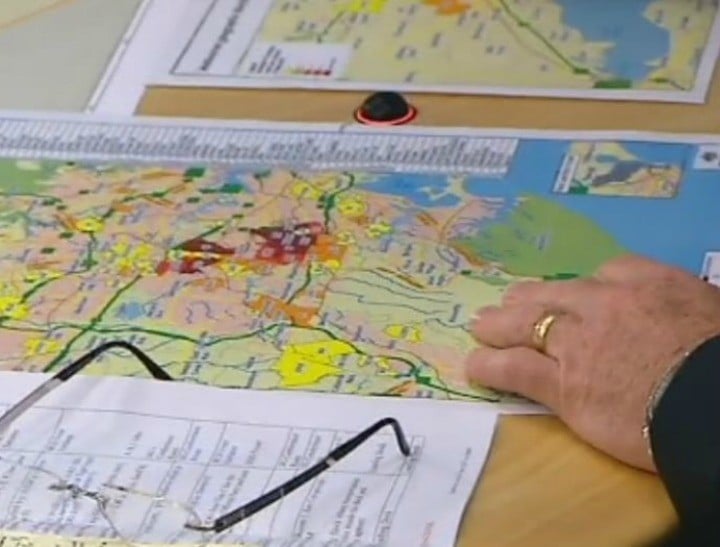 We've rounded up all the latest stories from Australia and around the world – so you don't have to go searching.
1. A woman's false rape allegations were exposed by her FitBit records.
An American woman who claimed she was raped by an intruder at her boss' house has been charged with making a false report after her fitness watch allegedly showed she lied.
Jeannine Risley, 43, told police an unknown man pulled her out of her bed while she was asleep and raped her at knifepoint, ABC27 News reports.
But police claim information from the Florida woman's fitness watch showed she had been awake and walking around the entire night, not sleeping like she claimed.
Court documents allege there were no footprints in the snow outside the house or signs of an intruder and the women had been told she was being demoted.
Ms Risley, who allegedly overturned furniture and placed a knife to back-up her story, has been charged with three criminal offences.

2. Boston Bomber apologises – before being sentenced to death.
Boston bomber Dzhokhar Tsarnaev, 21, has finally apologised for his crimes — before being formally sentenced to death by a judge.
"I'd like to now apologise to the victims and the survivors," he said, adding: "I am sorry for the lives I have taken and suffering I have caused you and the damage I have done."
The Boston marathon bombings killed three people and injured more than 260.
The statement marked the first time he has expressed remorse for the bombings, Fairfax Media reports.

3. Early childhood advocates push for free preschool for all Australian children.
A system of free preschool for all Australian children – similar to that introduced in the UK – would improve their social and educational outcomes later on, early childhood advocates say.
Clair Rees, from England's Parent Infant Partnerships, told 350 delegates at a national childhood conference in Hobart the government should focus health, education and social policies on the first two years of a child's life, the ABC reports.
"Brain development happens dramatically in the first two years of life where 80 per cent of our neural connections are made," Ms Rees said.
"The challenge of governments all across the globe is to put investment that's going to have benefits 20 or 30 years down the line."
University of Oxford Professor Edward Melhuish said studies show children who attend preschools and play groups have improved educational outcomes later on.