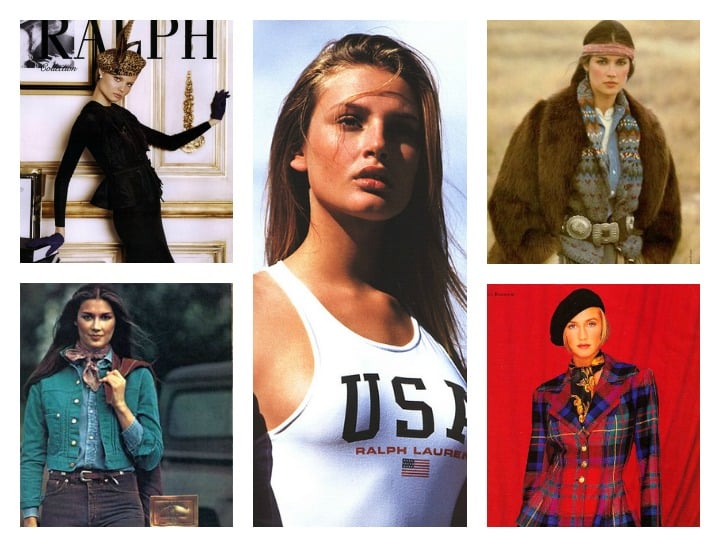 The man. The mogul. The fashion giant.
Ralph Lauren's name has been synonymous with country club luxury wear for nearly half a century, but this week the designer announced he would step down as CEO after 48 years.
The 75-year-old, quintessential American designer intends to stay active in the company, but his step down as the head honcho marks the end of an era.
Stefan Larsson, previously the global president of Old Navy, will take the reigns effective November.
Lauren began his career in the United States army, a role which has clearly influenced the structure and rigidness of his designs. After leaving the army, the fashion giant began a menswear label, with Lauren opening a tie shop in 1967, which eventually expanded into womens and childrenswear in 1970.
Lauren secured the trademarked rights to 'polo' in the late '60s and released his iconic short sleeve pique shirt with the Polo logo in 1972. The shirt remains as one of his most popular designs today.
It wasn't until the mid '80s, after Lauren opened his first flagship store in New York City for Polo Ralph Lauren, that the brand began to expand and continued to do so rapidly throughout the late '80s and '90s. After becoming a publicly traded company in 1997, Lauren took a dive into pop culture appearing as a guest star on hit '90s show Friends.
Watch the cameo below. Post continues after video.
Worth an estimated $6.4 billion, Lauren and his wife of 50 years, Ricky started Polo Ralph Lauren Foundation which supports a number of initiatives including cancer care, education and undeserved communities. Lauren himself underwent surgery for a benign brain tumor in 1987.
What started as a tie shop has now expanded into homewares, fragrances and much more. Let's just say Stefan Larsson has some big shoes to fill.
Click through the gallery below to see how Ralph Lauren designs have evolved over the past four decades.
Four decades of Ralph Lauren.