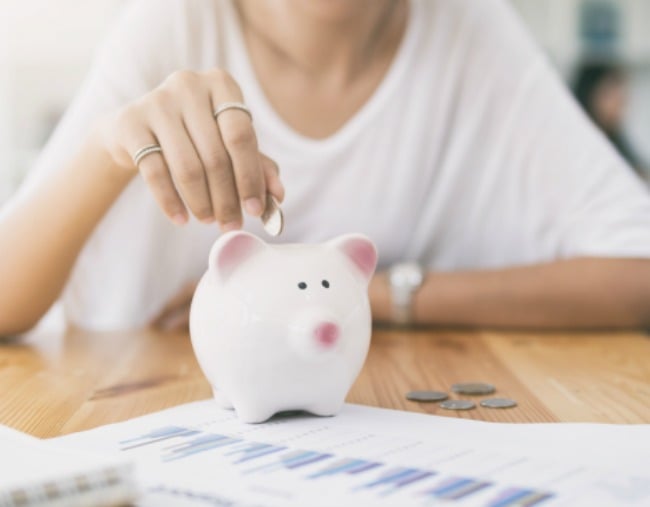 I don't know about you, but when I think about investing money, my mind immediately drifts off to middle-aged men in suits, running around, frantically screaming things like, "Buy! Sell!"… And then I fall asleep.
But what if we told you that investing money doesn't actually have to be boring and tedious?
Not only that, but it's actually a lot easier than you ever imagined – in fact, you won't even realise you're doing it.
It sounds too good to be true, right?
Well, it's not. Thanks to an app called Raiz (formerly known as Acorns), you can actually save money without any of the pain and sacrifice that's usually involved.
We are seriously impressed right now.
As previously reported by Mamamia, Raiz works by rounding up the cost of your purchases to the nearest dollar.
So, let's pretend you bought something for $3.50. You'll actually pay $4, but that 50c difference will go towards an investment chosen on your behalf by a financial expert, who may or may not be a middle-aged man in a suit.
Meanwhile, you literally have to do nothing except sit back and watch your money grow.
It's kind of like that money tree we always wanted.
Plenty of people in the Mamamia office have been using it, and while the general consensus is that it takes a while for your money to grow – this is micro-investing, after all – it definitely helps you save money, and even earn a little bit extra on the side.
According to Finder, Raiz is classified as a "micro-investment app", which means you're probably not going to become Mark Zuckerberg-rich through it, but if you're tired of eating Two Minute Noodles for a solid week before payday, well, here is your saviour.
And it seems to be growing in popularity, too.
Finder says Raiz has amassed over 460,000 Australian users since it first launched here two years ago.
There's even a Raiz Kids, which launched in November, to help children develop good saving habits from an early age… Something we all could have done with when we were younger, let's face it.
Apparently, the app changed its name to move away from its US counterpart, but according to its managing director, George Lucas (Not the Star Wars guy. We don't think), it's still the same great concept, with a few improvements.
"Whilst our name has changed, our commitment to improving the financial confidence and literacy of Australians remains the same. In the coming months we'll continue to share improvements and bring new products to market that help our customers save in the background of life," he told Finder.
We're all going to be rich. Okay, probably not, but at least we won't be panicking and scrounging around for loose change anymore.