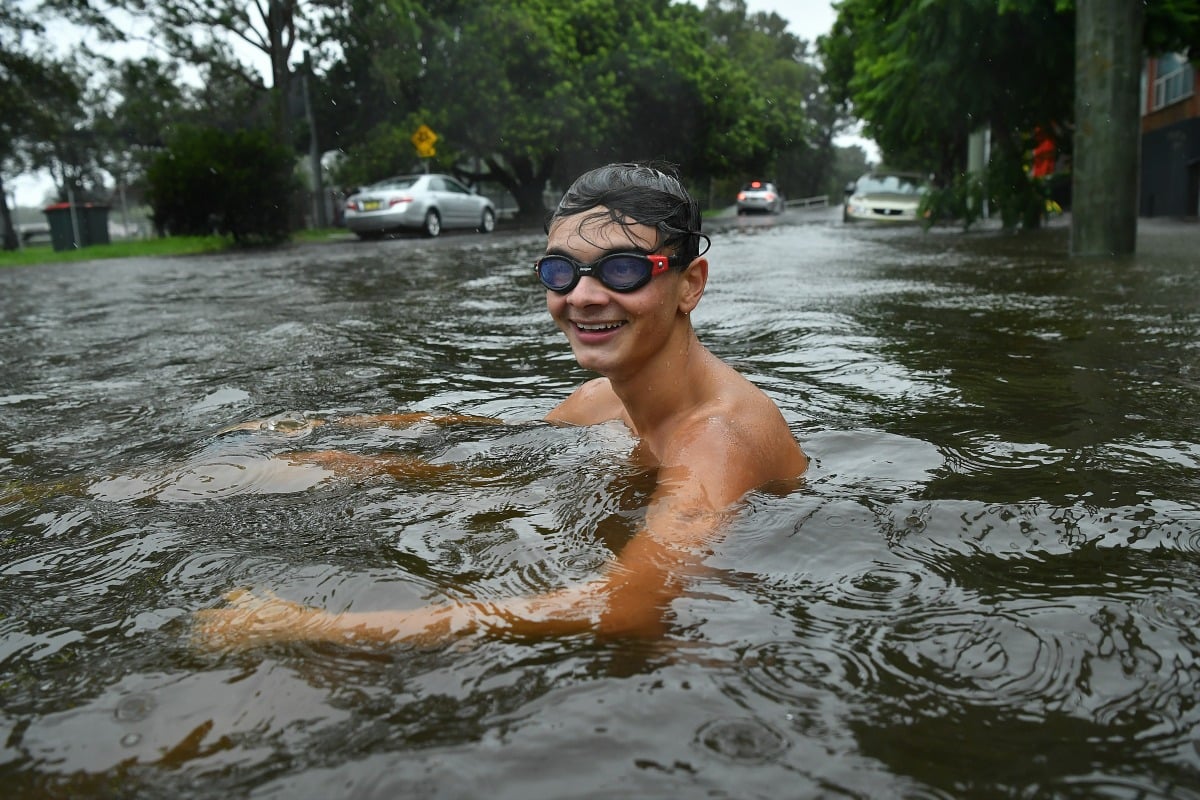 1. A bushfire extinguished and years worth of drinking water for drought ravaged towns.
It's been a wet weekend for most of the east coast, with 100,000 affected by power outages in New South Wales and communities north-west of Sydney forced to evacuate.
NSW Ambulance paramedics told 9News, they've been responding to five car accidents every hour since Friday night.
Four people have been hospitalised from a fallen tree in Sydney's CBD, and a 16-year-old boy has suspected broken ribs after being trapped in waist-deep water for two hours in the Hunter.
In good news, the Currowan Fire on the NSW South Coast  – which has been burning since November, destroying 499,621 hectares – was finally extinguished on the weekend thanks to the downpours.
Further north, the Queensland town of Warwick received two years' of drinking water, and more rain than they received in 2019 in its entirety.
The state's southern interior is getting more rain this week, which is good news for places like Stanthorpe that need more than a downpour.
They ran out of drinking water in January and had to start trucking in water from a nearby dam.