Ask any Radiohead fan, and they'll tell you that the legendary British rock band is about as close to perfect live as you can get.
So when their headlining set at Coachella was blighted by technical issues this weekend, festival goers were quick to show their disappointment.
The troubles began early into the band's Friday night performance. Just three songs in, while playing "Ful Stop", the speakers tripped through a series glitches, before audio cut out entirely.
The band kept playing through the problem, which lead singer Thom Yorke put down to "f***ing aliens".
But then two songs later, the issue returned, this time forcing the band to temporarily leave the stage while engineers attempted to come up with a fix.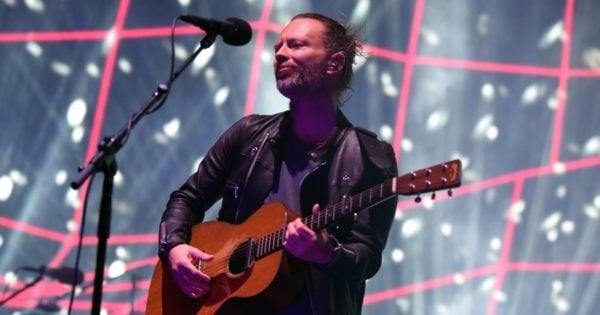 According to Esquire, fans could be heard shouting, "Are you f***ing kidding me? This is Radiohead" and "How can they let this happen?".
The third audio outage fittingly came during "Let down", with the band again walking off into the wings, as some fans headed for the exits.
"I'd love to tell a joke to lighten the mood," Yorke said when the band returned, "but this is Radiohead, so fuck it."
Festivalgoers later vented their frustration on social media, some demanding refund of their ticket price.
Radiohead joined Lady Gaga and Kendrick Lamar as headliners at this year's festival, held annually in the Californian desert.