My phone call with Jennifer Willis featured both tears and laughter.
Speaking to me from her bed – after apologising for any moans of pain that might uncontrollably creep into our conversation – the 36-year-old Melburnian was equal parts fatigued and determined; like someone who has been to battle, but is preparing for war.
And that word – 'war' – is the only way I can describe the havoc cancer secretly wreaked inside Jennifer's body. The last eight weeks of her life have been thrown so catastrophically off course by the disease, the media and communications adviser has been stripped of her driver's licence, ability to work, her independence, and most of all, the certainty of her future.
When 2017 rolled in this was not how Jennifer, only recently hired at Berry Street, the foundation dedicated to helping vulnerable children, envisaged her life.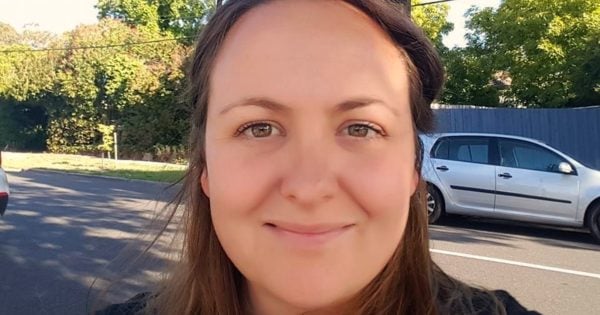 This chapter began in the days leading up to her 36th birthday, in April, when she underwent a routine day procedure to remove a large cyst located on her ovary and a build up of endometriosis scar tissue in her pelvis. While slightly concerning, cysts are not uncommon and, in most cases, are not immediately concerning. Doctors sliced Jennifer's ovarian cyst and drained its fluid. She was sewn back up and sent home.
The days that followed would be spent with her sister - who was visiting Australia from her home in the UAE - who slept on Jennifer's couch. Before, one morning, Jennifer would wake to find her pillow red and damp, soaked in her blood, a deep gash in the middle of her tongue. She had suffered a seizure in her sleep. A panicked scramble out of bed and a rush trip to the GP for a scan, her sister in tow, would illuminate a lemon-sized lump.
A brain tumour. One that carries a 20 per cent survival rate.