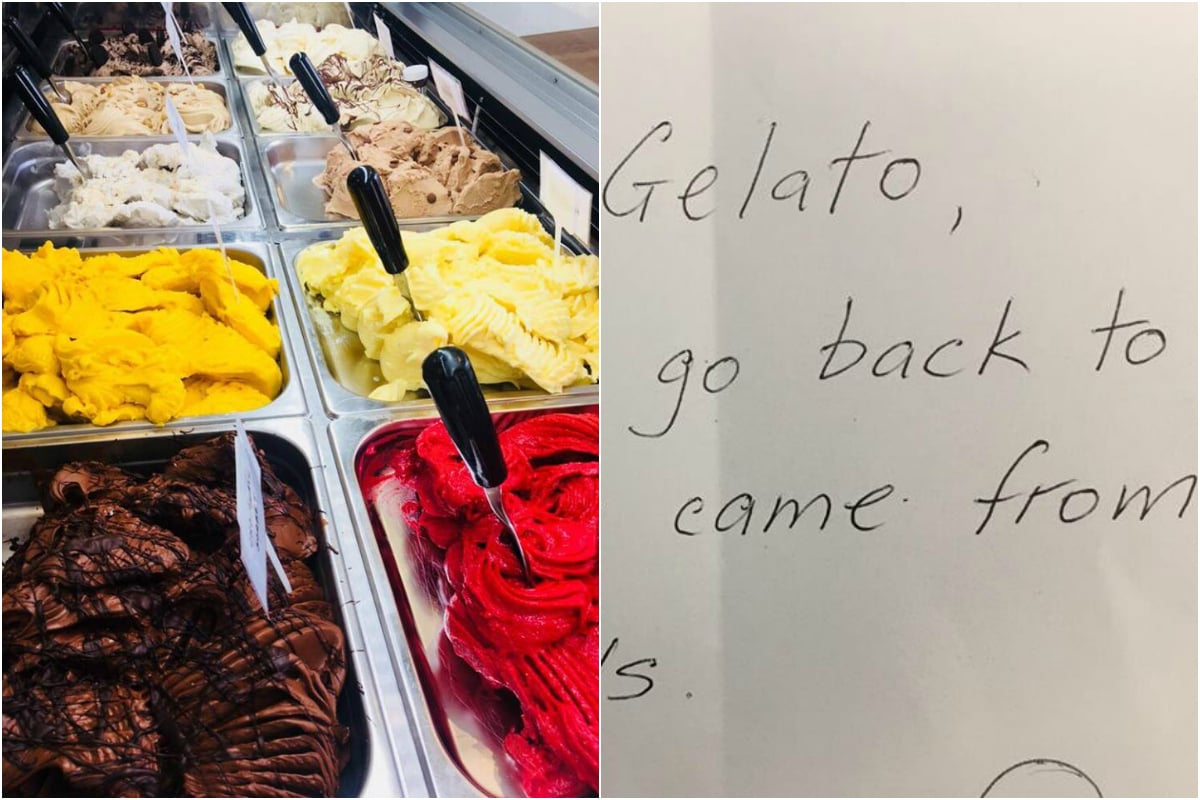 A Melbourne gelato store owner was horrified to find a foul, racist note slipped under the door of his Cheltenham shop when he opened up on Monday.
The note, which included a disgusting racial slur, read: "Asian Gelato. No way, go back to where you came from slopeheads."
Paradise Gelato owner Andrew later told 3AW that he realised the "racist coward" was referring to his fiance Joyce, who is of Southeast Asian descent, and another worker at the store.
He decided rather than suffer the attack, he would shame the awful human being who wrote it on Facebook.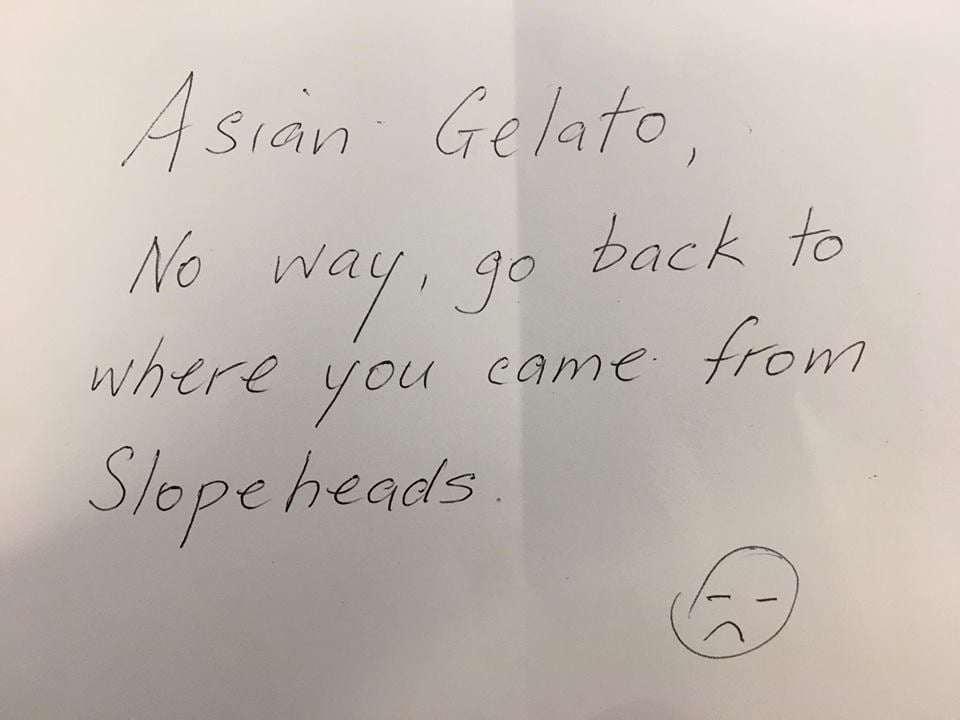 "This morning we received our very first love letter from a racist coward," he wrote on the Paradise Gelato Facebook page.
"School yourself before you drop off a note like this in our shop! The Asians who work here, one of them is a volunteer teaching assistant who wants to teach English in Japan and the other speaks 7 languages and can communicate with 70% of the world. What have you done with your life?