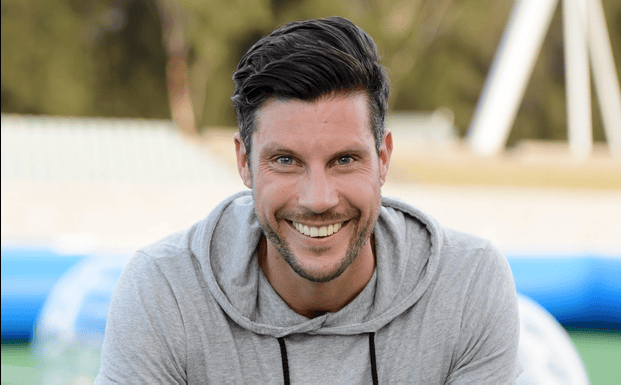 Rachel getting married?
She's been a fairly sullen and stand-offish addition to The Bachelor harem, but according to some guy I've never heard of, Rachel Moore is marrying Sam Wood.
I do not include a spoiler alert here because this information is dubious. I would go as far as to say outlandish. Improbable. Absurd.
Rachel Moore, 29, was an intruder into the Bach household last week and it's fair to say she hasn't made a great impression.
Glaring from beneath her blunt fringe, she was all, "I don't care if anyone likes me", but somehow managed to stay in the game, getting a rose from Wood at the eleventh hour.
Now, her friend Printz Board is saying she's preparing for a wedding.
Who is Printz Board, you ask? Well, he appears to be an American music producer who once worked with the Black Eyed Peas.
He called Moore his "bestie", which seems a stretch since I couldn't find any pictures of them together on Instagram (following an admittedly half-arsed search), indicating this may be an overstatement.
Here's what he wrote:
Next, he appeared to confirm the win on August 31:
Finally, according to my forensic examination of this case, he seems to retract that statement with this September 1 2015 post:
Well? Is Printz Board friends with Rachel Moore? What is a Printz Board? Will the befringed one indeed marry Sam Wood? Will Printz Board and Will.i.Am perform Don't Phunk With My Heart (that is a real song, btw. I googled) at the wedding?
If you have answers to any or all of those questions, please let us know with great haste.
The Bachelor 2015: a gallery.