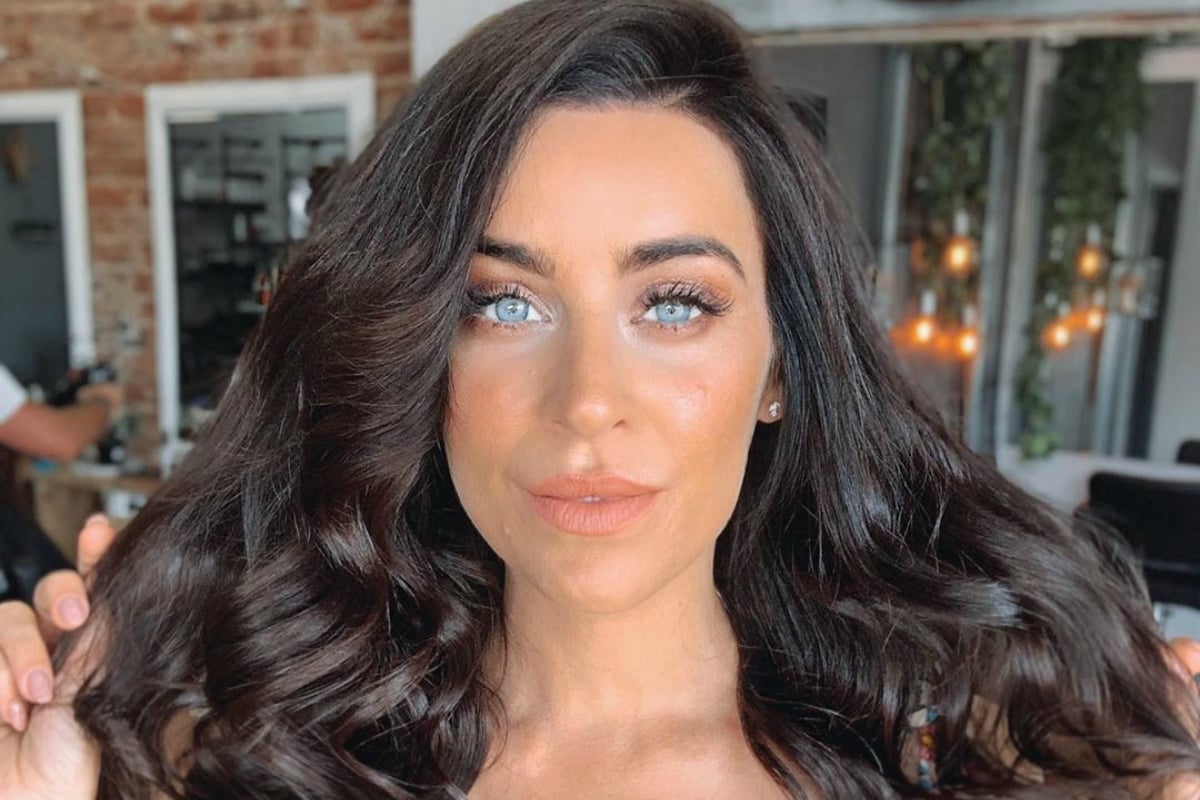 Warning: This article deals with an account of rape and may be triggering for survivors of abuse. 
Former The Bachelor and Bachelor in Paradise contestant Rachael Gouvignon has shared her story of being sexually assaulted as a 21-year-old at a house party.
Now 33, Rachael spoke on her podcast Keep It Real with fellow Bachelor alumni Tiffany Scanlon about her experience, which she had kept secret from everyone except two ex-partners and a psychologist for more than a decade.
Rachael explained she attended a house party with a group of friends when she was 21.
Watch: The hidden numbers of women and violence. Post continues after video.
"A few of my girlfriends were hooking up with boys and one of the boys, I wasn't really interested in him but he pulled me around the side of the party in a very dark alley and sexually abused me," she said.
Co-host Tiffany asked her to clarify what she meant, to which Rachael replied: "He raped me".
The out-of-control party was raided and shut down by police, but while everyone else fled the house, Rachael remembered staying there, alone, after being assaulted.
"I just remember sitting on the grass, all my girlfriend's had gone, and I just remember crying on the grass.
"Everybody just dispersed from this party, I just remember everybody running out, everyone was so scared of the police. And I just remember sitting there on the grass crying, like 'What the actual f*ck just happened?'"
Rachael went on to share why she didn't report the assault or tell anyone about it.
"I didn't think anyone would believe me because I was so young," she said. "I just thought people would 'Oh she's just making up a story' and you know what boys are like, they'd be like 'Oh yeah right', they'd just back up the boys.
"I don't have a close relationship with my dad. I was too scared to tell my mum because my mum was also from a very religious background and so for her to think of me like that, I would think that she would also be disgusted of me.