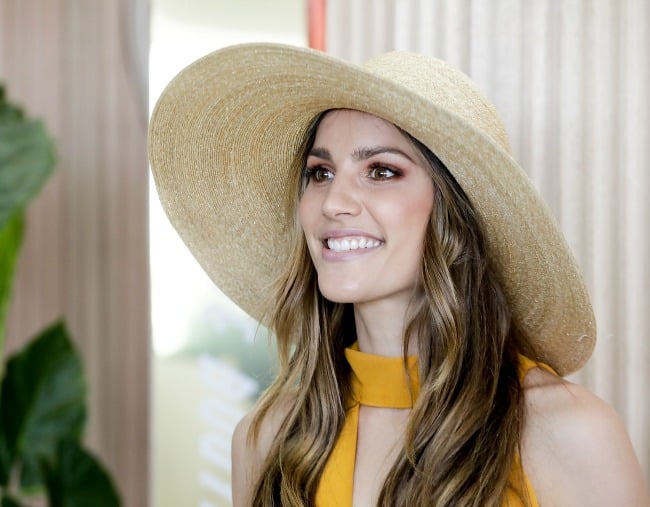 It was cold and drizzly today in Melbourne for the race that stops the nation, and we think it's very important we all take a moment to think of those women who had to brave the cold.
Is there anything worse than being forced to be outside in a dress and heels, looking 'summery' when the temperature feels precisely nothing like summer?
"It's a bit tricky but I've got an overcoat," television presenter and all-round hero Rachael Finch told AAP in between interviews.
Finch had just ducked into the 1 Oliver marquee after speaking with the late US pop singer Michael Jackson's daughter Paris who was in the Myer marquee.
"She (Paris) is beautiful and such a gorgeous down-to-earth lady," Finch said.
"She's done a lot of interesting things in her life".