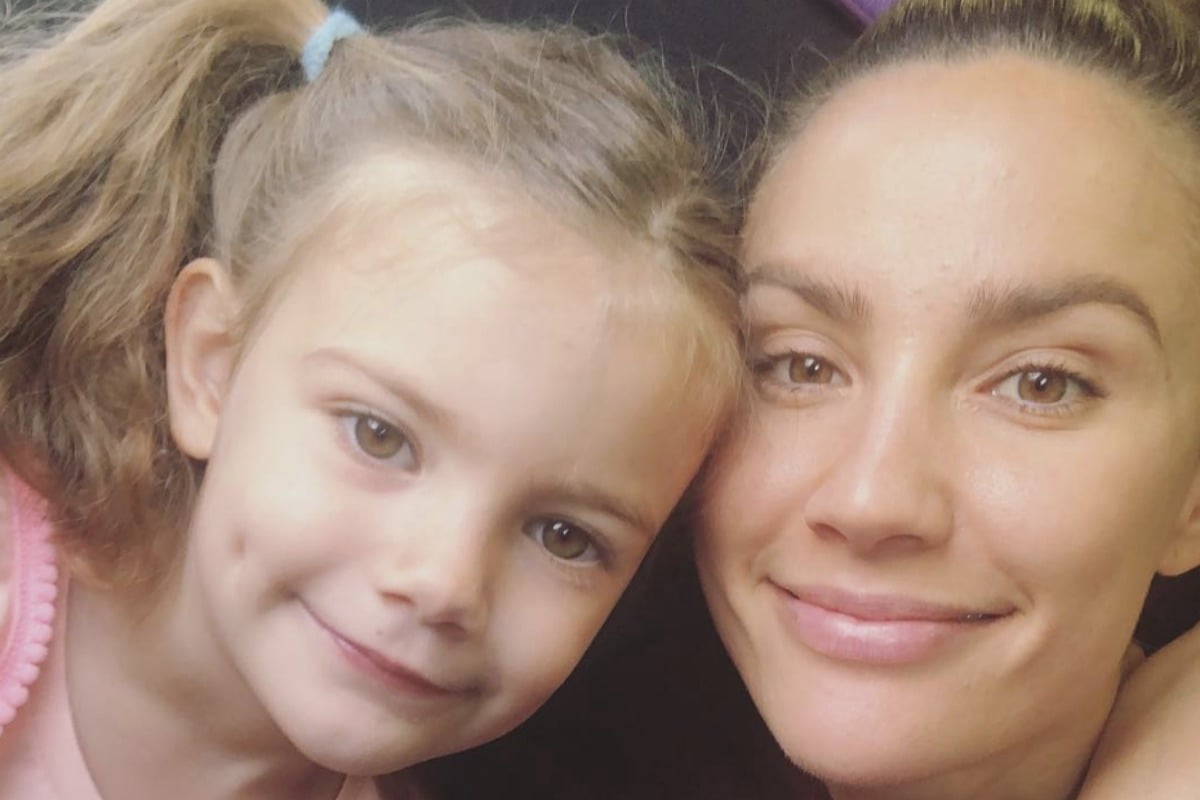 This week, media personality, model and mum-of-two Rachael Finch sent her first-born daughter, Violet, 5, to school – but not just any school.
Speaking to Mamamia, the 30-year-old explained that she and her husband, Michael Miziner, (whom Finch affectionally calls Mischa), had one criteria for the school they chose for her daughter: that it offered Russian as a second language.
"Mischa was born in the Ukraine and moved to Australia when he was nine," the former Miss Universe Australia explained, adding that his native tongue is Russian.
"With Mischa's parents and the Russian community around us, we feel it's really important our kids know their heritage."
For that reason, Violet is bilingual, as she is fluent in speaking both Russian and English.
"It's really amazing that Violet has both languages," Finch said. "My Russian is so-so, and I can understand more than I am able to speak it – although I'm working on it. And yes that probably means Misch and Violet will be able to speak in code to each other one day."
"Having a second language is definitely a skill for life, and so ensuring Violet has the chance to advance that skill at school is important."
On Wednesday, Finch posted a happy photo of her daughter on her first day of school.