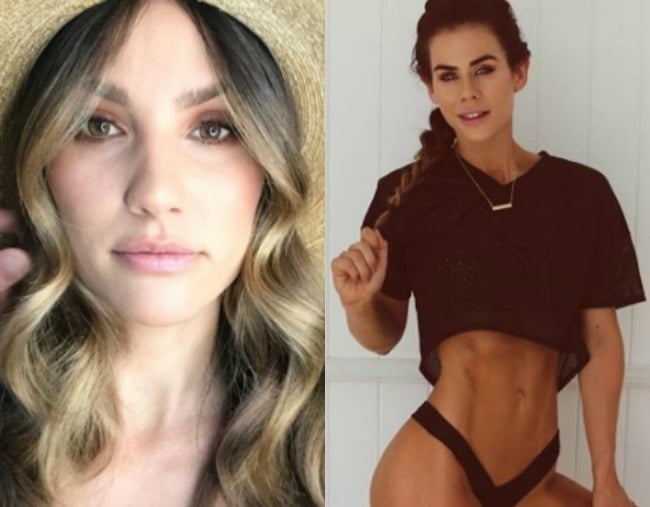 A three letter word has landed Rachael Finch in legal trouble.
The former Miss Universe and a Gold Coast-based Instagram fitness model are currently fighting over the word 'bod'.
Yes, 'bod'.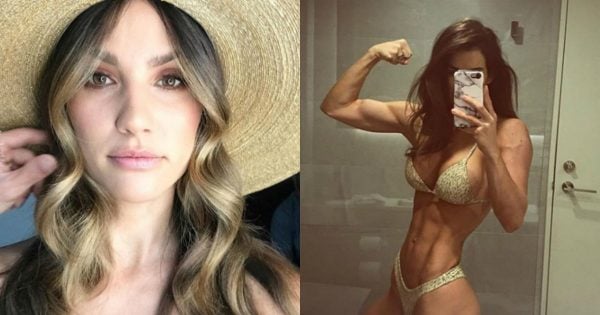 According to the Courier Mail, Sophie Guidolin - who has over 360,000 Instagram followers  - has taken Finch to court to stop her using the term for her range of activewear called 'B.O.D'.
It stands for Body Of Dance in 'B.O.D By Finch', Finch's dance-based fitness program with her husband Michael Miziner which she often promotes to her 223,000 Instagram followers.
Listen: Rachael Finch chats to Holly Wainwright. (Post continues after audio...)

Guidolin's lawyer told the court her social media followers know the mother of four as 'The Bod' and used the name in her fitness programs as well as leggings, bikinis and exercise equipment since 2016. Her 'The Bod' Instagram account has more than 64,000 followers.
Finch started using 'B.O.D by Finch' for her own health and fitness services earlier this year.
Guidolin's application for an injunction to prevent the model from selling her activewear at Myer next year was dismissed on Thursday.
The fitness blogger shared a picture on Instagram about 'confrontation' on the same day.
"If you're anything like me, you hate confrontation, you would rather sit in another seat in the cinema if someone sits in your allocated seat just so you don't 'inconvenience' someone else ???? (last week) you say yes when you're screaming 'no' inside, you do things because you know it would help others, even though you have a million other things to do. But do you know what? You're not only allowed to say 'no', you're allowed to say no, be comfortable to say no and not feel any guilt what's so ever," she wrote.
"Crazy huh? Those who always give a lot are often the ones who end up being walked over as they would rather accept things and move on then stand up for themselves, so today ladies, embrace the word no. Embrace the fact you CAN choose to not accept certain things and speak up. Ps- can you tell I had a crappy afternoon?"
Who knew such a little word could cause so much trouble?