I can hear clangs and bangs and doors opening and shutting as Rachael Finch squeezes my phone call into her jam-packed schedule.
The model and TV presenter has just arrived home to her two tiny children – Violet, four, and Dominic, eight months – from a work event. It's only 12pm on a weekday but, by all accounts, Finch has squeezed a day's worth of stuff into just a few hours.
"There's more time management involved," Finch tells Mamamia of her new life as a mum-of-two. She's just walked through her apartment door, and her sentences are punctuated by squeaky hellos, cuddles and requests for fruit.
"I am incredibly lucky… if my husband had boobs he'd be breastfeeding too. Dominic's teething, today I had a job to go to, and [Michael is] home bathing the kids, he's so hands on.
"I've got an incredible husband who supports me in career and at home. We're stronger than ever."
To describe the 29-year-old's typical day in a concise soundbite is near impossible. Since being catapulted into Australian fame in 2009, when she was crowned 'Miss Universe Australia', Finch has managed what few others have: to launch a glittering, varied career from a beauty pageant.
On the days she's not consumed by life as a mum, or her modelling commitments, Finch is illuminated into our lounge rooms on Channel Seven; on others she is kept busy by Body Of Dance, the health and fitness program she founded and created, or the latest addition to her resume – designing her very own activewear line, B.O.D By Finch.
To be successful was always in the blueprint, just not exactly in the way life has panned out.
As a teenager, Finch dreamed of gold medals.
"The first 15 years of my life were very heavily sports motivated, I was training hard to be in the Olympics as a long jumper," Finch says. "But then I was scouted by a model scout.
"I think I've always been very self-motivated to be successful. It comes back to who I am and what I'm truly passionate about."
The passion that has threaded her professional life post-pageantry together, Finch says, is her "fascination and obsession" with all things wellness. In addition to her fitness program and athleisure clothing line, which launches today, Finch has completed courses in professional health coaching and is currently studying to become a qualified personal trainer.
It's exercise, Finch says, that anchors her. The clarity it provides in spades makes her a better businesswoman, mother and partner.
"I gave birth in an activewear singlet, I met my husband wearing activewear, I've travelled the world in activewear.
"I just love exercise, it's one of the biggest parts of my world. It makes me happy."
"Every week I do a couple of strength-based days, then I'll do some type of cardiovascular activity on one day, then a stretch and tone day."
The typical weeks consists of two "strength-based" days, one "cardiovascular" day, and one "stretch and tone day". This "me time" usually takes place before the other members of Finch's family are awake – she rises every morning at 6am and retreats to bed at 8:30pm, what she calls "following the sun".
Gallery: You can check out Rachael Finch's new athletic range below. (Post continues…)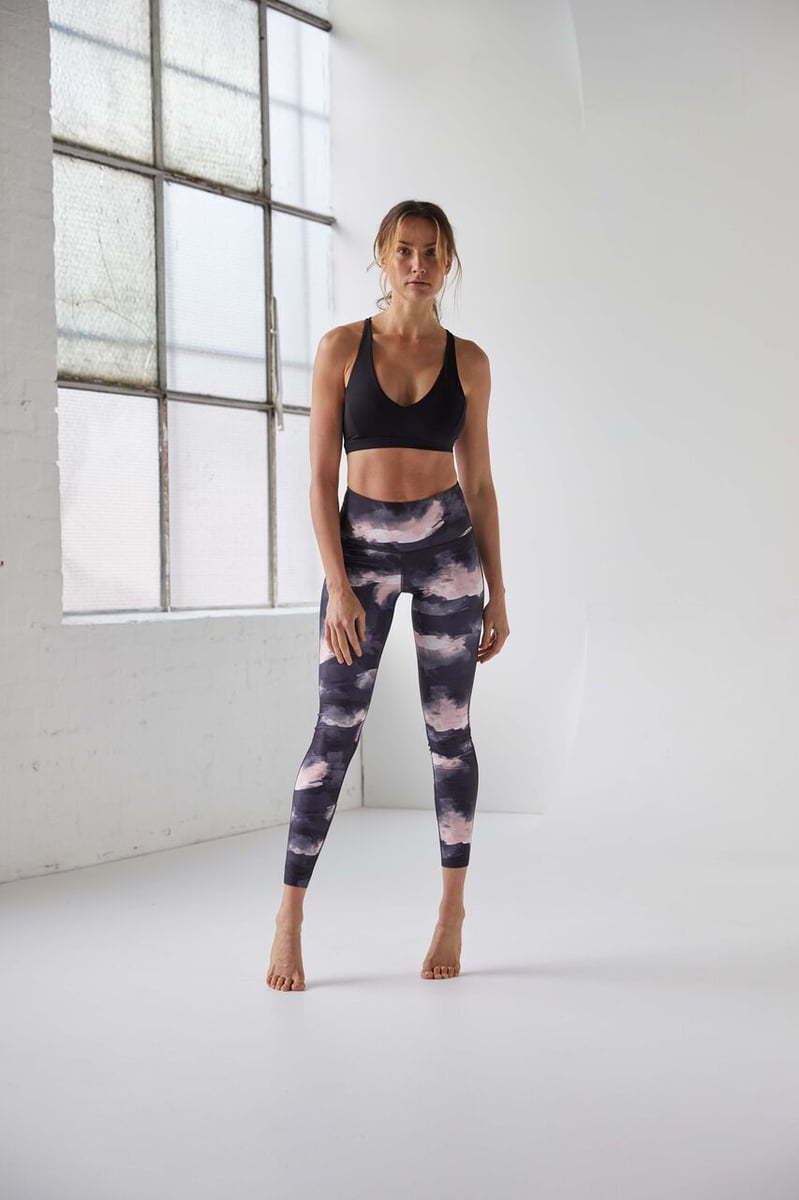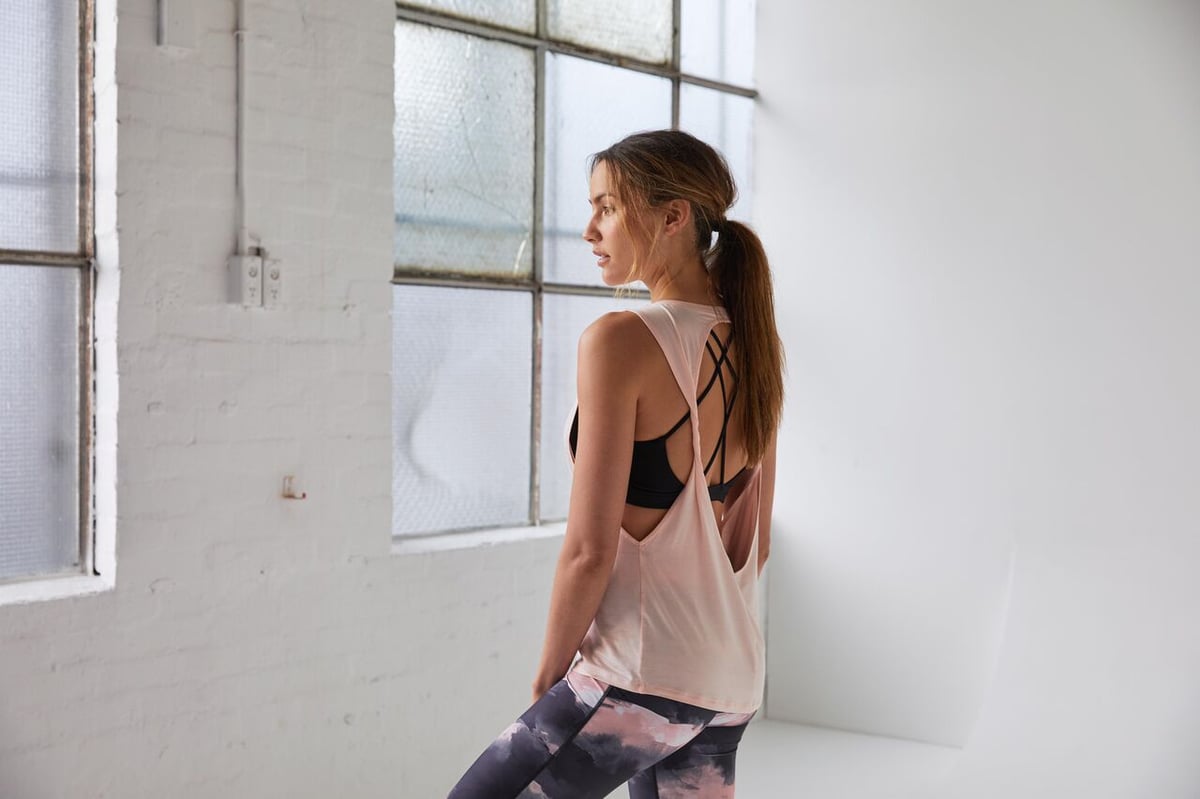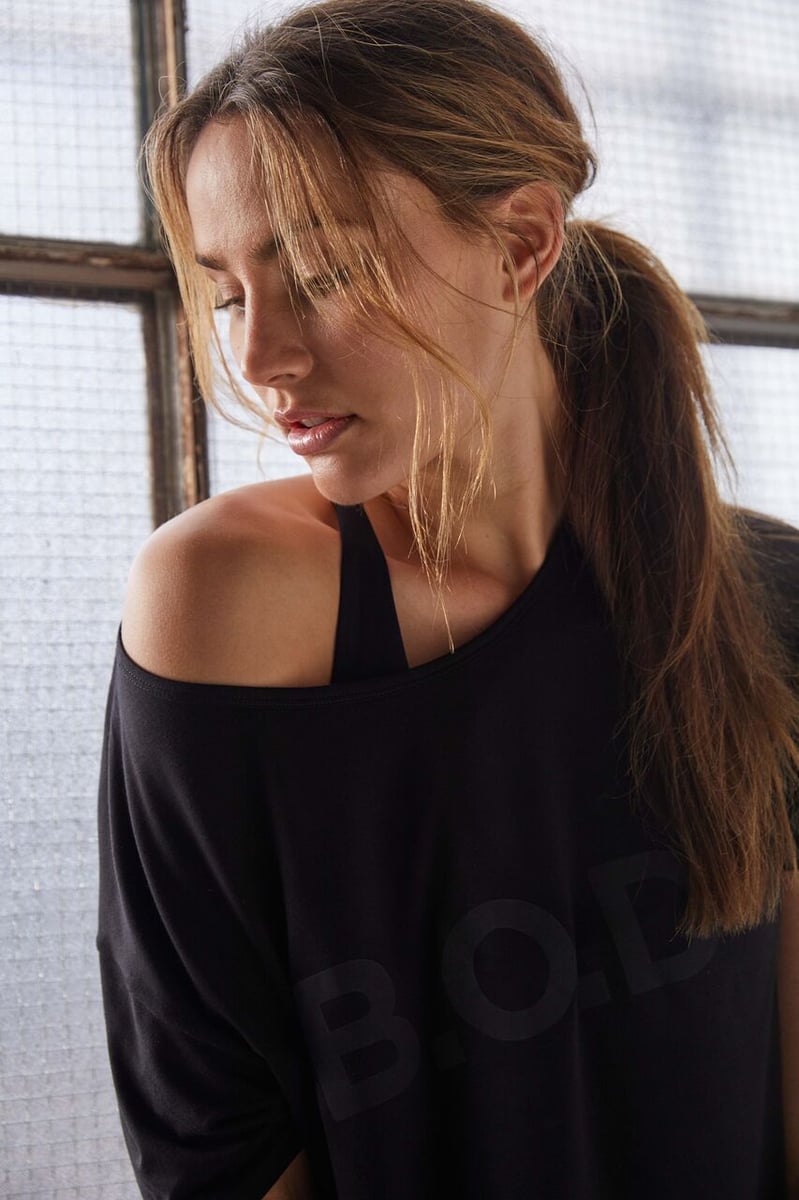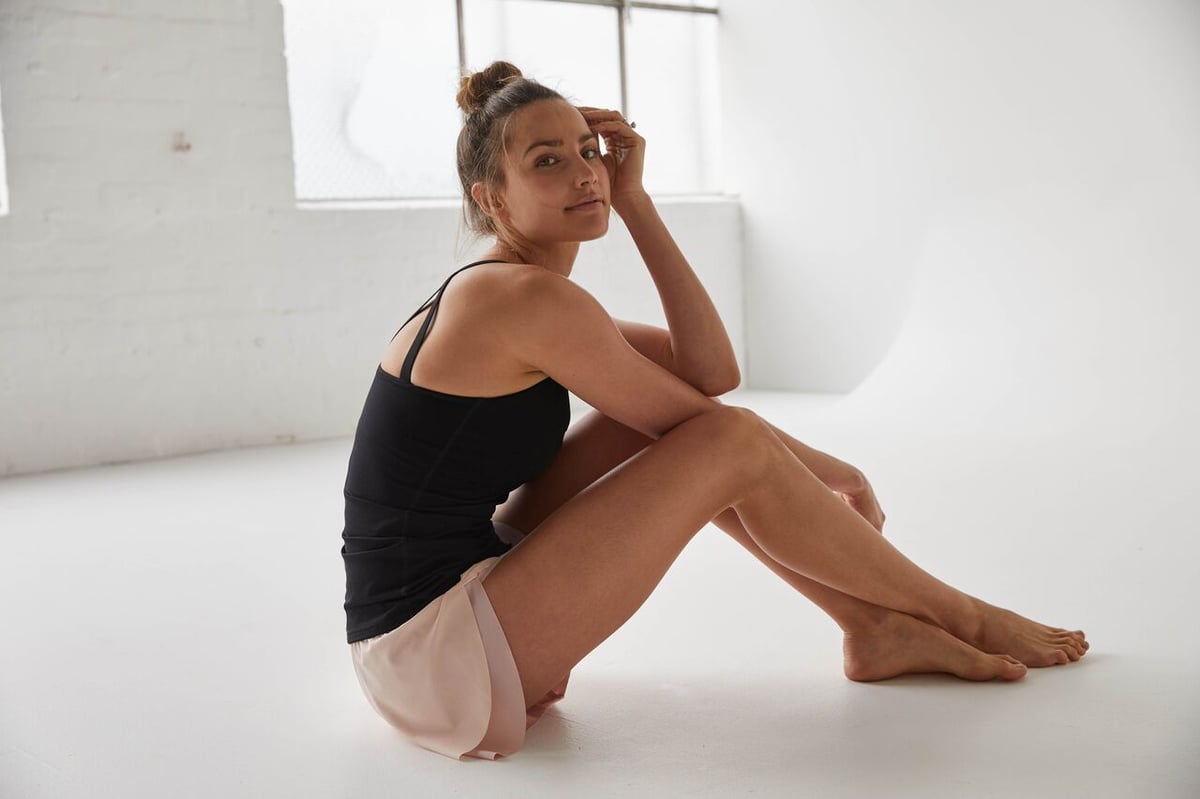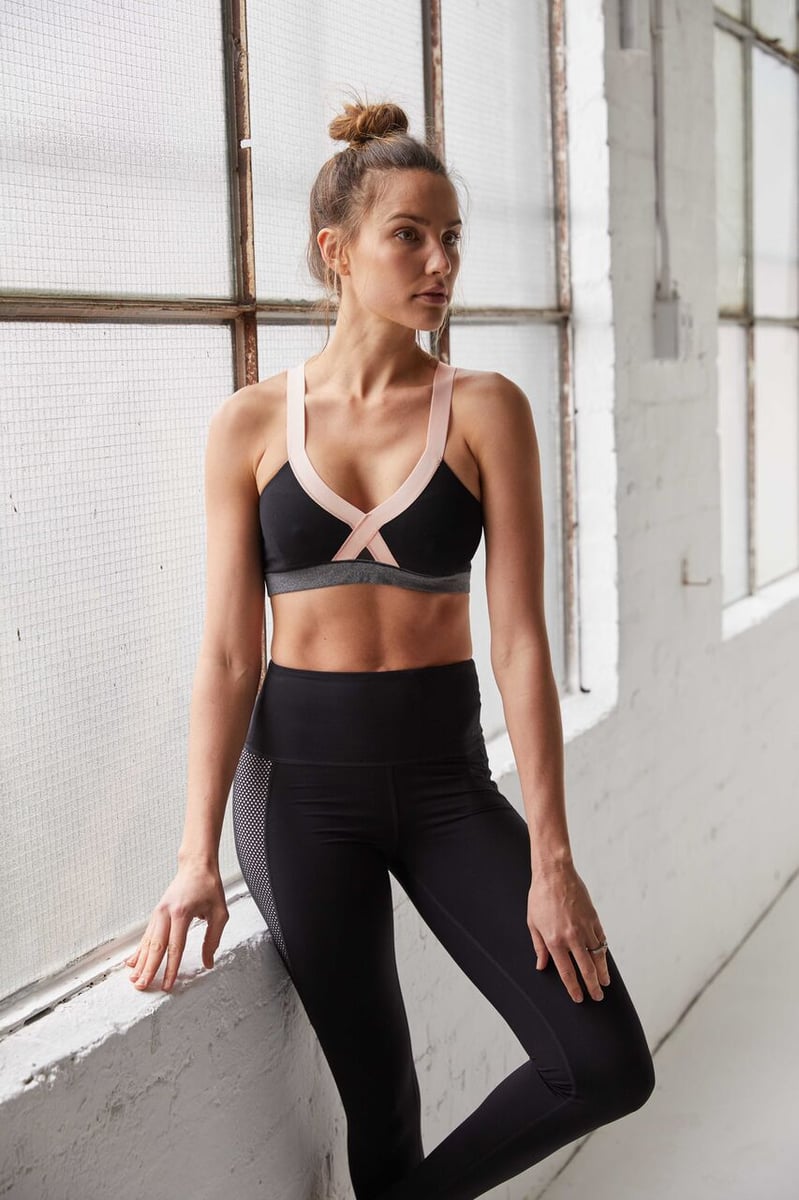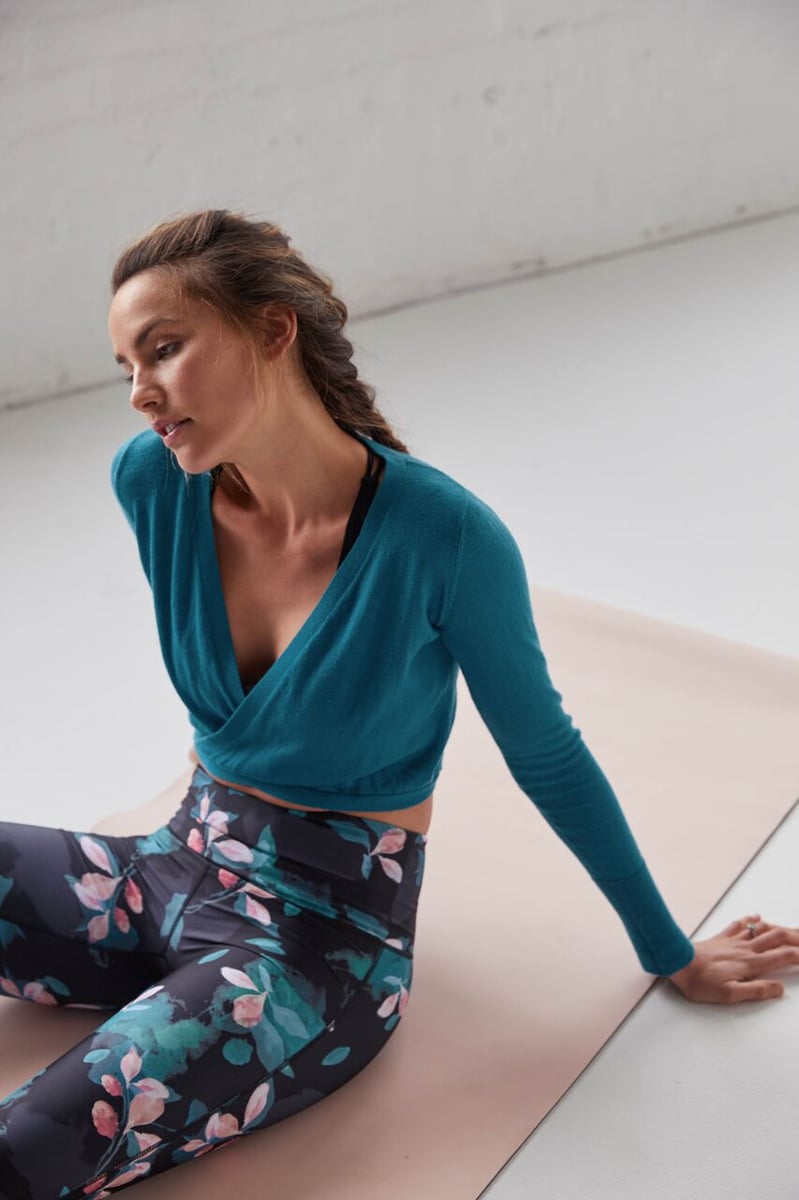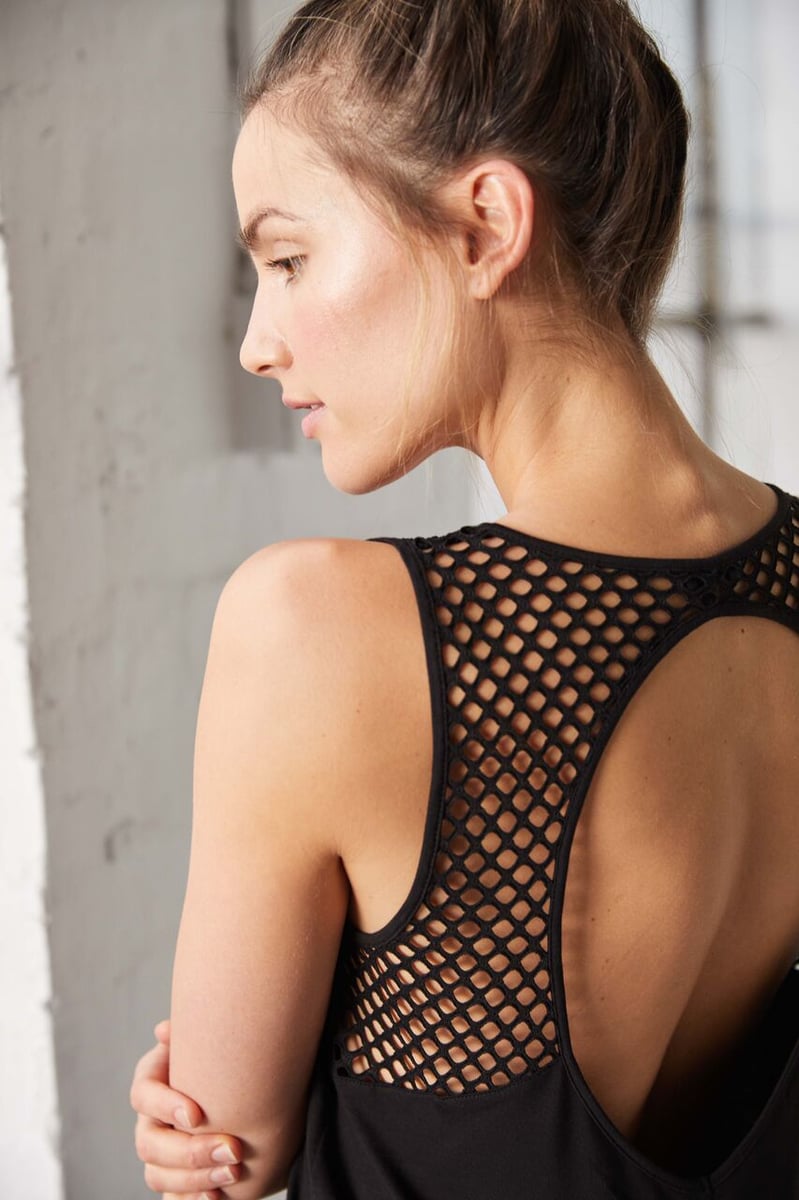 Her extensive routine isn't just for physical health or plush gyms, either. So much of what Finch does is to recharge mentally; a benefit of exercise we probably don't talk about enough. You'll often find the entrepreneur working out with a baby and suitcase in tow, or weaving a couch cushion between her legs: "Whatever works."
"It's important to allow time for mindfulness," Finch says. "In order for you to power through, you need to be on and on at 150 per cent, and that means being productive, taking on multiple tasks, being at your best."
This approach extends to nutrition, too. As opposed to religiously eating three meals a day, Finch prefers to only sit down for a meal when she's hungry.
"I don't eat just because I've got to eat. I only eat when I want to eat."
Still, Finch is religious about her morning coffee, as she is about her smoothies, "kale-kraut", bliss balls, osso bucco, and chicken and pesto "zoodles" (zucchini noodles, for those who, like me, was about to go Google what the hell that is).
Being kind to herself, and always being mindful about her health, is the key to her happiness, Finch says. Without living well, she would not be able to pursue her career ambitions; the launch of her new clothing label would be all but impossible.
"It's been my dream to actually make an activewear range. It's been years in the making, and now it's finally happening.
"I'm just so excited to see my work come to reality and fruition."
Listen: Before giving birth to Dominic, we caught up with Rachael about all things motherhood and career.