We all remember the off-camera altercation between Rachael and Alex where the WA support worker questioned her fellow contestant's reason for being in the Bachelor mansion while she had a young son at home.
You know — the one that left Alex in tears when she recanted the incident to Nikki.
Well, according to Rachael, there was no such conversation.
Read more: Alex says Richie was "totally worth" time away from her son.
"No, it never actually happened," the now-eliminated contestant told news.com.au.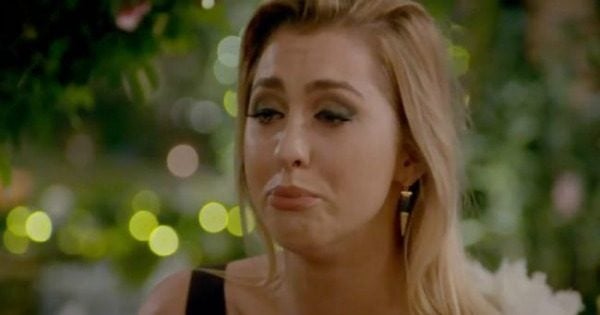 When alone with Nikki and another contestant, Alex had claimed Rachael suggested she leave the show.
"Rach did come to me and say, 'You know, you're a single mum, what's the point in you being here when Nikki is already the chosen winner?'" she said.