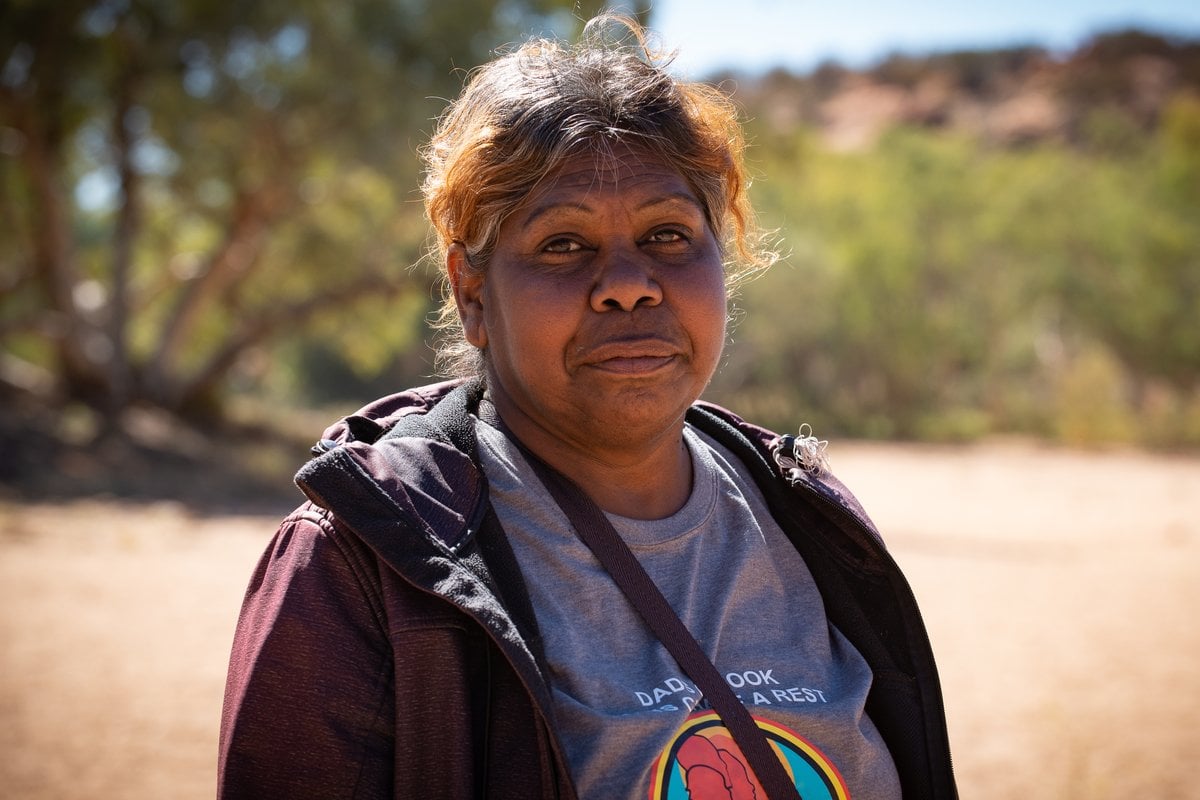 WARNING: Aboriginal and Torres Strait Islander readers are advised that the following article contains names and descriptions of people who have died.
The post also deals with domestic violence and may be triggering for some readers. 
For years, R Rubuntja used her voice to campaign against family and domestic violence in Australia. 
She travelled to Canberra to speak to politicians, campaigned in capital cities and helped found a women's safety group. 
But in January last year, the 46-year-old woman died outside Alice Springs hospital in what was considered an alleged domestic violence incident at the time. 
Now, over a year later, her partner has pleaded guilty to her murder. 
Women and violence: The hidden numbers. Post continues below. 
50-year-old Malcolm Abbott, who Rubuntja had been in a relationship with for two years, pleaded guilty in the Northern Territory Supreme Court on Friday and was sentenced to 25 years in prison without parole after he repeatedly hit her with a car in 2021. 
On the day of her murder, Abbott, who she had known since childhood, was overheard threatening Rubuntja at a club in Alice Springs, the court heard, according to ABC. 
After being asked to leave the club, he waited outside the entrance for Rubuntja.
At around eight o'clock, she left the club and was overheard saying that she felt scared. 
Around 20 minutes later, she spoke to her daughter over the phone, telling her she was at a house known to her, and Abbott was "half killing her". 
Her daughter kept calling the phone and when Rubuntja eventually answered she said she couldn't say where she was because "Malcolm (was) going to hit (her) in the car."
After hanging up the phone again, her daughter continued to call her number to no avail. 
Around 9:30pm that night, Abbott, who has a history of violence against women, repeatedly drove over Rubuntja in the Alice Springs Hospital carpark, the court heard. 
She died at the scene, with a post-mortem examination revealing all of Rubuntja's limbs were broken and she had suffered head injuries, broken ribs, fractures to her spine, punctured lungs and abrasions to 40 percent of her body.