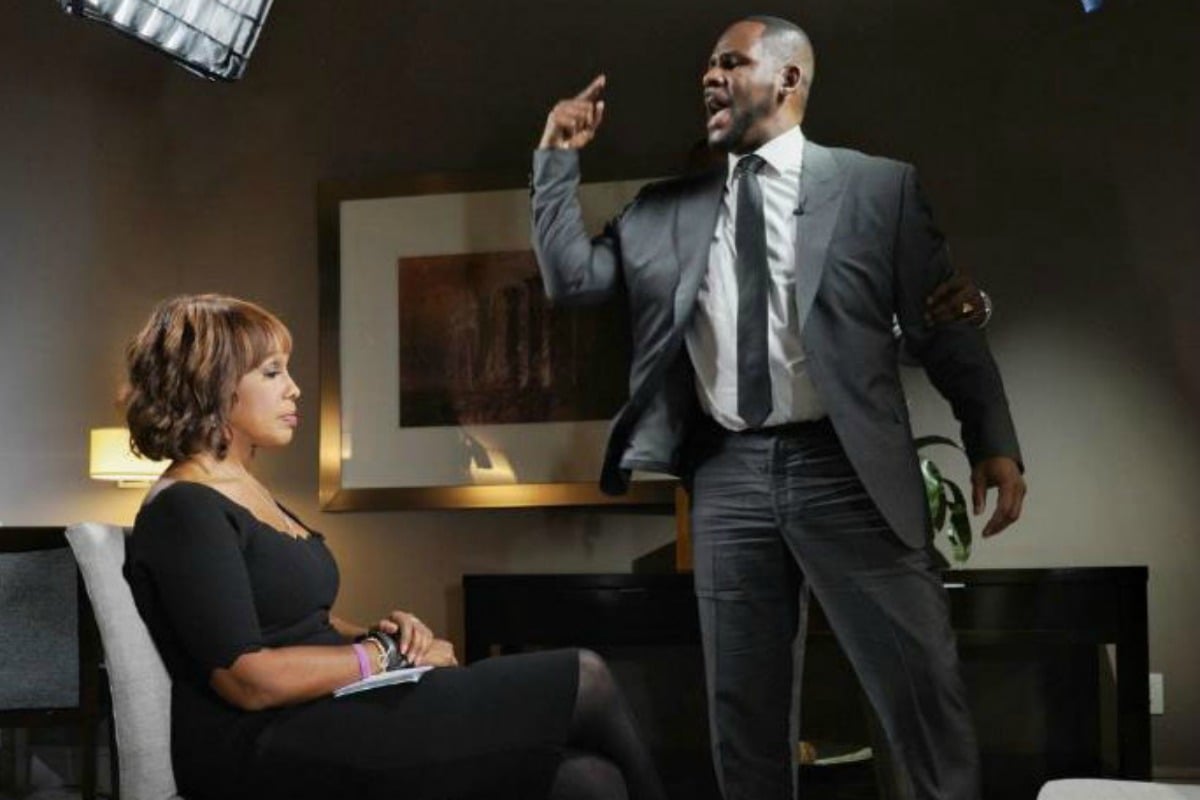 It takes a particular kind of man to do what R Kelly did to Gayle King during an interview on CBS.
A single shot, taken in a fraction of a second, captures 52-year-old Kelly standing over 64-year-old King, his stance not defensive but offensive. He holds a single finger not far from King's head, demanding she, and all the viewers at home, believe him. His mouth is open in such a way that we know his voice is raised. Kelly is not telling us he is innocent. He is shouting it.
Clips from the interview place this photograph in context.
Kelly beats his chest in fury. His hands are held in tight fists. He throws them around erratically, as though he doesn't entirely have control over them. Kelly shouts profanities, edging closer to King, whose face remains composed and unaffected.
Watch the trailer for Gayle King's interview with R Kelly on CBS. Post continues. 
When he returns to his seat, Kelly looks down the barrel of the camera and urges us to: "Use [our] common sense".
Here's what our common sense tells us.
It tells us that when Kelly was 27, he married a 15-year-old girl.
It tells us that a few years later, an ex-girlfriend sued him for the "personal injuries and emotional distress" she suffered throughout their three-year relationship. She was also 15 years old when they began having sex. The case was settled out of court.
It tells us that in 2001, a 17-year-old former intern of Kelly said he induced her into an "indecent sexual relationship".
She says she was "treated as his personal sex object… he often tried to control every aspect of my life including who I would see and where I would go," she said at the time. The case was settled out of court.