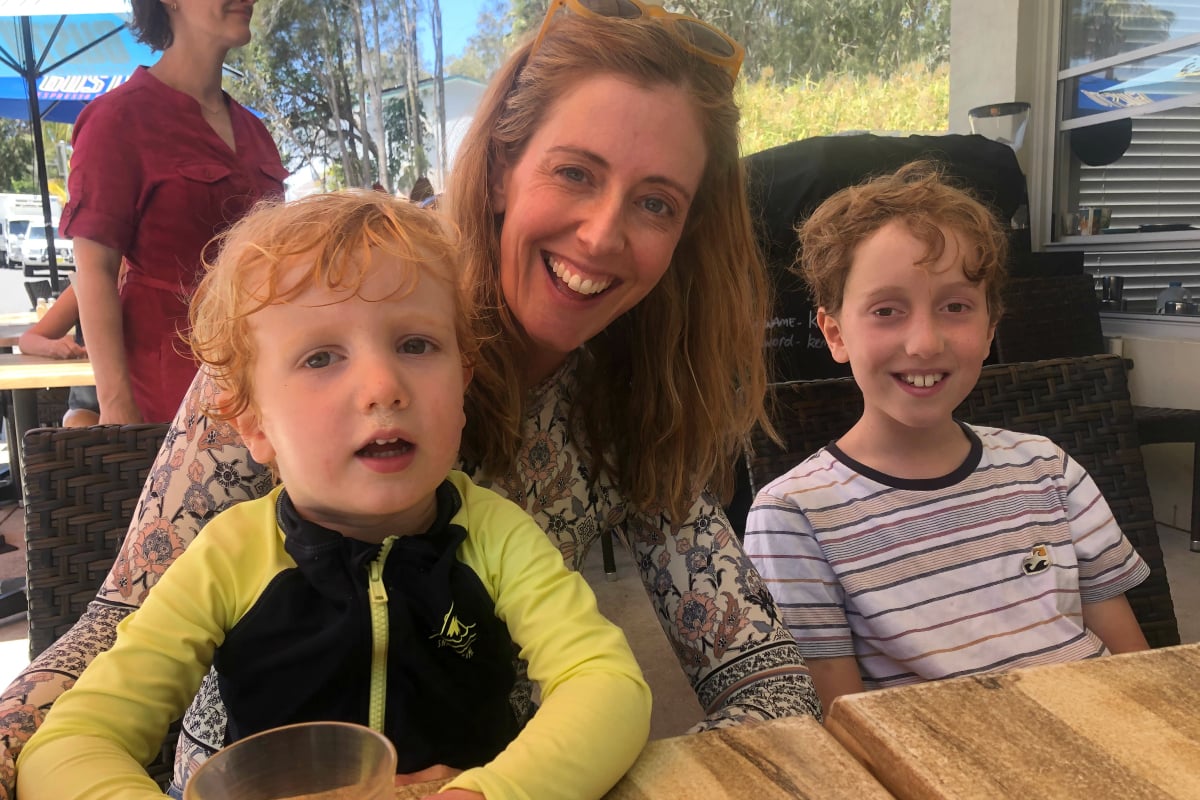 Australian summer is all about getting outdoors and enjoying the beach or the local pool.
While this can be amazing, for kids with eczema all this activity can create issues for their highly sensitive skin, which is hard for parents to manage.
My two sons both have eczema. While Toby has grown out of the worst of it at aged nine, my youngest Leo is still battling with it on his legs and arms.
Over the years we have learnt what works and what doesn't when it comes to managing the boys' eczema during the warmer months.
Here are my personal tips to help you and your family still have some summer fun amid the eczema flare-ups.
1. Shower cool and gentle.
I hope it's not just our family but after a day out at the pool, the park or the beach, the kids – and adults – are pretty filthy. There's sand, dirt and sunscreen residue to take care of and if everyone is tired and sweaty, we opt for time-saving, water-saving and frankly, sanity-saving, cool showers.
The whole family has dry skin and three out of four of us have eczema, so we stay well away from scented shower gels and soaps.
This actually makes life easy as we use a giant 1kg bottle of soap-free QV Intensive Moisturising Cleanser. I find it is cost effective, since most of us are using it. It's dermatologically tested, and for us it feels nice, creamy and super hydrating.
Because of Leo's increasingly frequent flare-ups, we're using QV's Flare Up range more often now. Doctors often recommend a "bleach bath", but it can be too hard to get right – you really don't want to put too much or too little in.
The QV Flare Up Bath Oil has easy-to-follow instructions on the back and even includes an indicator so I can feel confident there is the perfect amount of treatment in the bath. The QV Flare Up Wash and QV Flare Up Bath Oil  both help to reduce the levels of bacteria on the skin, and I find that it soothes their skin and leaves it soft.
When he uses the wash, I just have to keep a close eye or else handfuls of the foam will end up being smeared gleefully across the shower screen!
2. Cover up, slather up.