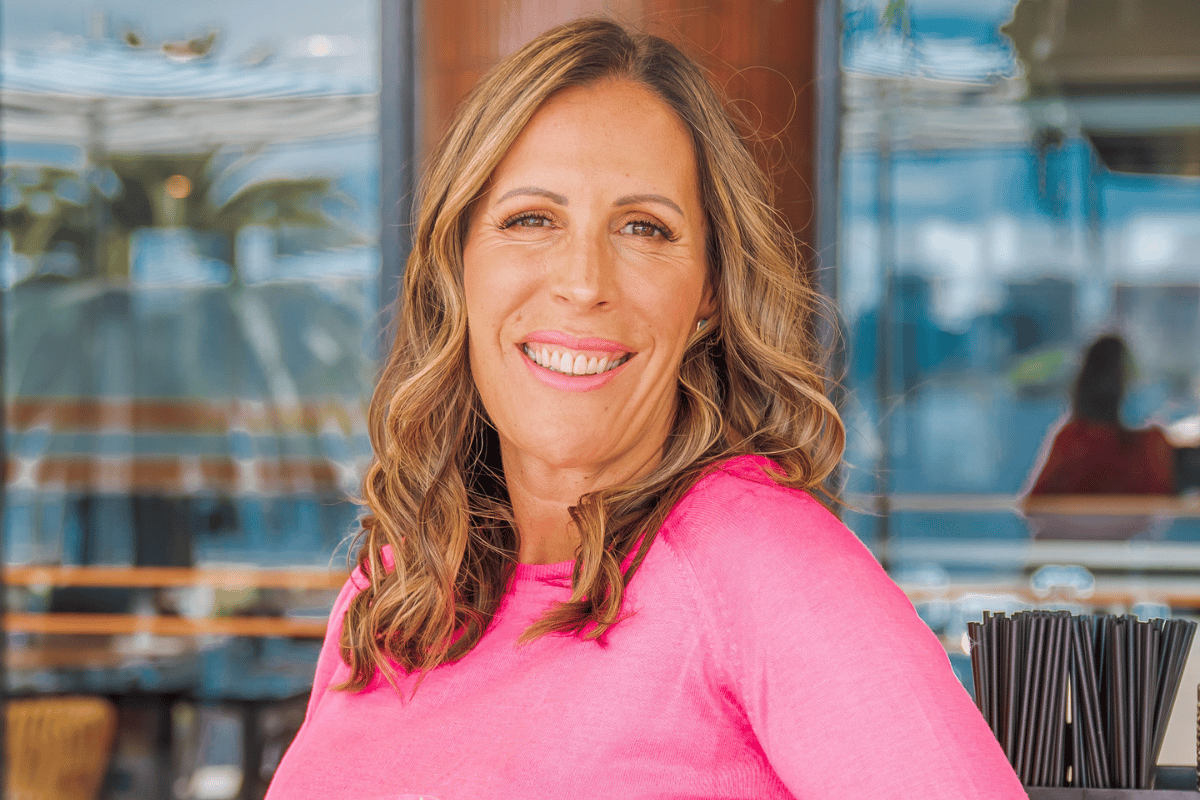 Sarah Rusbatch knows what it's like for alcohol to consume your life. Since her teens, Sarah had been a heavy drinker. But it wasn't until she was a mum that wine became a crutch. 
"I was counting down until 5pm each day so I could open a bottle of wine because 'I deserved it'," she shared with Mamamia.
"I quickly discovered 'Mummy wine culture' - myself and so many women I knew were desperately craving that late afternoon wine to 'take the edge off' after a full-on day with the kids."
It was at this point that Sarah realised she was a 'grey area drinker' - somewhere between rock bottom and only drinking every now and again. But she could see the impact alcohol was having on her life, her loved ones and herself. So she decided to quit drinking completely.
And ever since, she has been helping thousands of women across the country quit drinking too by sharing her story and expertise as an accredited Grey Area Drinking Coach.
Last year, Sarah shared her story with Mamamia. And after that article went viral, 8000 women reached out to her for help with their drinking. Because that's what one woman's story can do - change lives.
Watch: Fiona O'Loughlin on the impact of alcoholism. Post continues below.
Now Sarah's passion is working with women who need help with their grey area drinking. Because as Sarah knows all too well, there's a gap in support systems available. Especially for mothers. 
"No one really prepares you when you have kids. Going from complete independence to then - in my experience - not going to work, having people depend on you and the monotony of home life, it's challenging. And that's where 'mummy wine culture' begins for so many," Sarah explained. 
"The message so many mums get in popular culture and anecdotally is 'mum deserves a wine' or 'you need a drink to take the edge off parenting'. And I fell for that. And big alcohol companies have relied on that - deliberately targeting women, especially mums, which was eye-opening for me."
For women that Sarah has worked with, their stories all share a common theme - shame, perfectionism and pressure, which isn't a great trio.