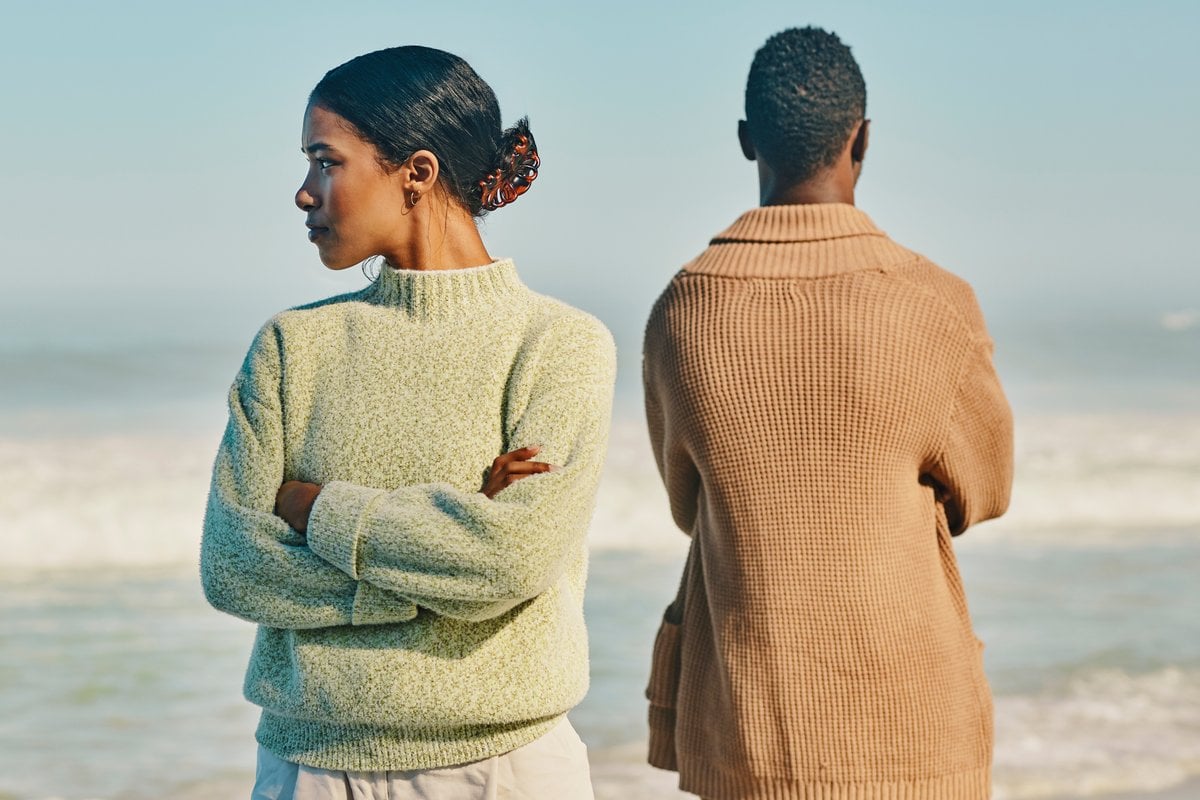 'Quiet quitting'. Chances are you've heard the term a whole bunch of times - it's been slinking around everywhere on social media.
But in case you missed it, it basically refers to refraining from the idea that you need to do the MOST professionally, and simply doing what is required of you.
You know - no staying back late, no taking on extra work, no seeking promotions. Just doing the bare minimum.
Now, this term has trickled into relationships. Yes, really.
'Quiet quitting' in relationships is now a thing.
Watch: Here are some relationship red flags you need to look out for. Story continues below.
But what does that actually mean? Is it about having healthy boundaries? Or is it literally doing the bare minimum in your relationship?
We chat with psychologist Carly Dober from Enriching Lives Psychology to find out more.
What is quiet quitting in relationships?
Dober explains it like this: "'Quiet quitting' a relationship is when the quality of effort involved changes without the relationship ending. Importantly, quiet quitting is without communication about the disinterest from the party wanting to leave the relationship.
"There is a distinct lack of emotional engagement, and it might feel like a slow fizzling out where your partner draws away from you across all areas of the relationship."
Just for the record, though - quiet quitting is not the same as ghosting someone. While ghosting usually involves someone doing just that - disappearing - quiet quitting is often a slower, more drawn out process, with one person very gradually distancing themselves from the other.