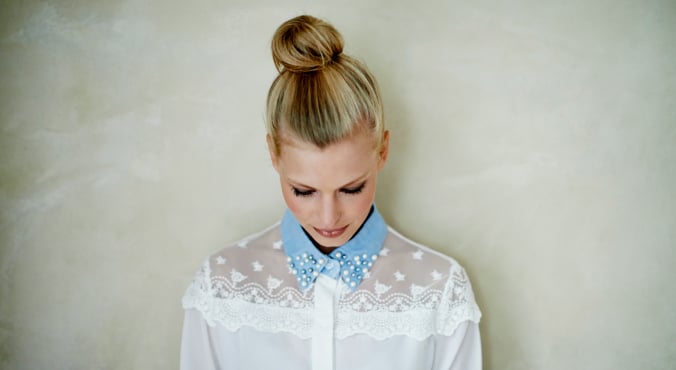 Image Via iStock
See this thing? It'll cost you $3 and could be the best hair accessory you'll ever buy.
What is it, exactly? It's a hair sponge that promises the perfect up-styled bun.
I've seen them hanging on the shelves of cheap shops everywhere, and for a long time I resisted. But recently I thought that I'd give one a go.
Fast forward a few months and now it's my secret to Can't Be F**d Days.
And why?  It takes just a minute to get from bed hair to bun.
Here's a video to prove it:
Seems easy enough, right? Here are the items used in the tutorial:
What's your go-to hair style for dirty-hair days?