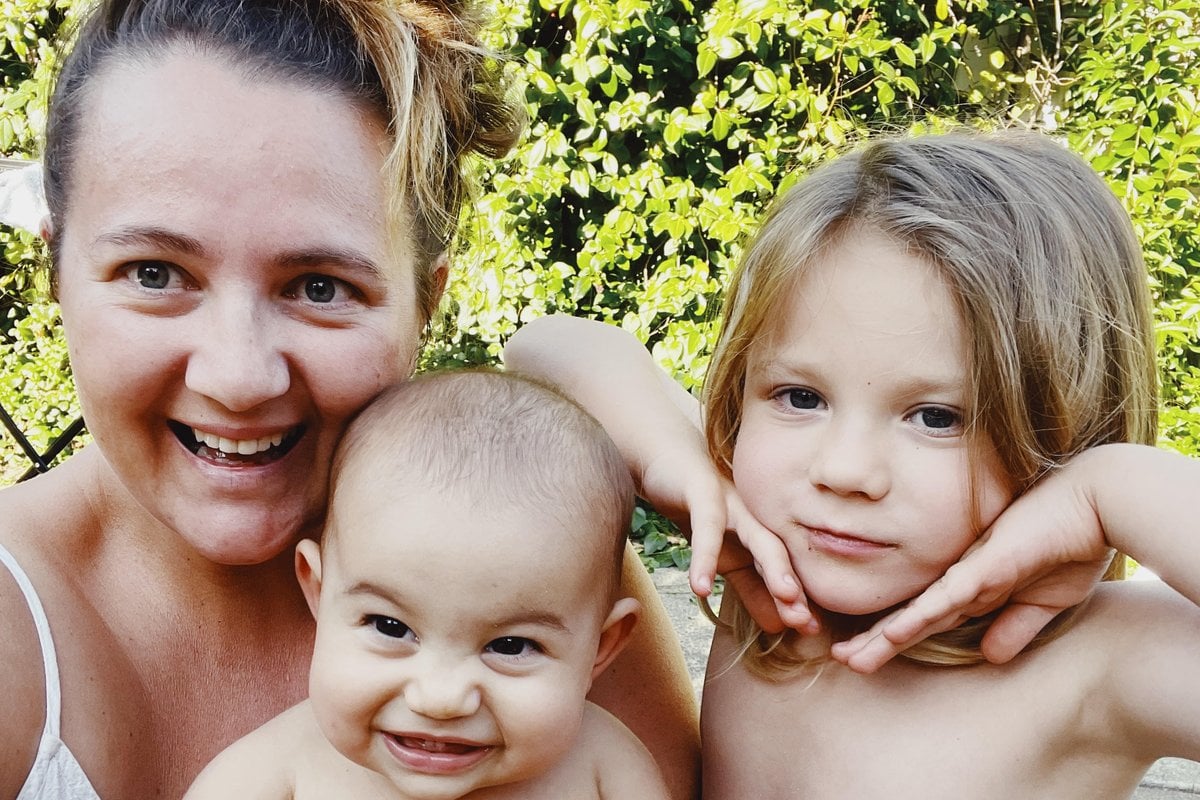 After four years of working freelance gigs since my eldest was born, I've made my first attempt back into the world of 'paid' work. 
My husband and I both freaked out when he was diagnosed with diabetes, and we decided I should attempt the 'breadwinner' thing, and he will focus on his health, home and kids. 
If you're the home parent, you'll know the 'health' part of that equation is a bit of a pipe dream. The most recent census stats prove that even 'breadwinning women' do considerably more domestic duties than men, who tend to believe their work finishes at knock-off time. 
Watch: A spoken word video starring Laura Bryne sharing the pressures that mothers face in their daily lives. Post continues after video.
After 5pm, the male species can be observed plopping themselves on the couch, eating, and wrestling with the kids during what should be a calm night routine.
You can imagine how excited I was at the prospect of working 9-5, coming home to chaos, co-sleeping, breastfeeding, and waking up to do it all again five days a week. But, how was I even going to manage this?
Regardless of the self-doubting, I got to it, applied for three jobs, and was over the moon when I got a call for an interview! I shared the news with my family and popped some bubbles as if I'd already secured the job. I ticked every box for this job... apart from having a womb. 
Interview day arrived, and my husband rushed around the mall to buy a new shirt for good luck, and I insisted on a light to pull off a perfectly lit video call. 
As I clicked on the link, nerves kicked in, and there they were, the General MAN-ager, and the photo manager. It was refreshing to see a woman heading the photography department until we got to the end of the interview. 
I had just finished proudly discussing my experience working for News Corp in Brisbane, the tight deadlines, and completing multiple jobs a day from one side of the city to the other. I wanted them to see how capable I was. If I got this job, my husband and I would make it work, and I had his full support. 
"But that was before you had kids," the photo manager said. 
To my surprise, the women asked this question, and the general manager followed with some more 'doubting my ability to work' questions.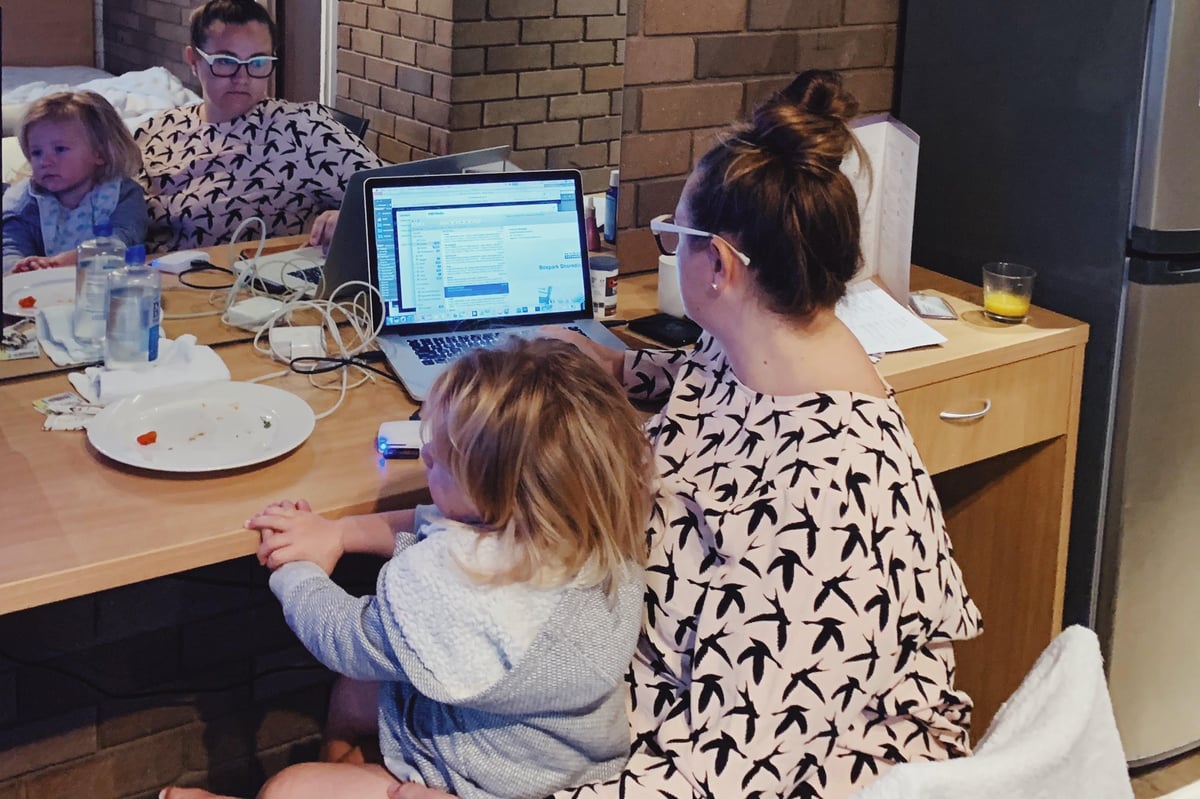 Image: Supplied.