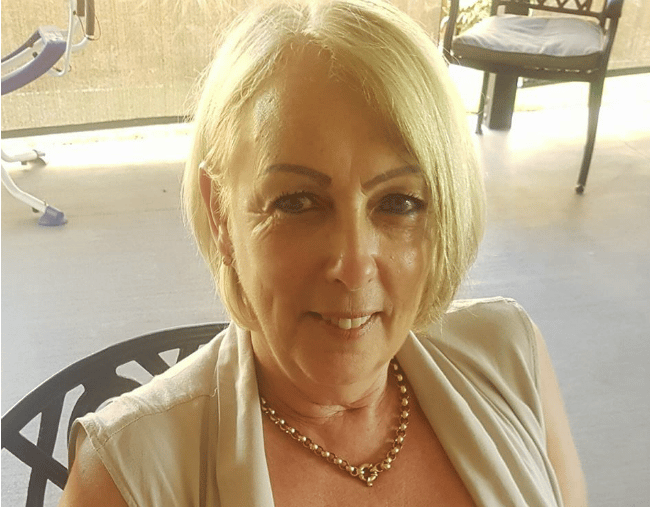 With AAP.
1. Police allege Sunshine Coast woman "counselled" two lovers to kill a third ex-lover in grisly woodchipper murder.
A woman and two men she was believed to be romantically involved with plotted and then carried out a horrific murder of a third ex-lover on a bushy Queensland property, police will allege.
Butcher Bruce Saunders, 54, suffered a gruesome death after being put through an industrial woodchipper in November last year, while clearing a friend's rural property at Goomboorian. Detectives won't say if Mr Saunders was still alive when he was put into the machine.
"I can't comment on that but the injuries he sustained were horrific as you could imagine being consumed by a woodchipper," Det Insp Gary Pettiford said.
Some six months after the murder, The Courier Mail now reports police will allege Greg Roser, 58, and Peter Koenig, 61 were "counselled" by Saunders' former partner, 57-year-old Sharon Graham, to carry out the murder.
The men briefly faced the Maroochydore Magistrates Court on Tuesday, while Graham also appeared in the same court later in the day after being arrested at Coolangatta.
Police charged all three with murder and attempting to pervert the course of justice after arresting the trio in separate operations on Tuesday morning.
"They are all associates and we will be alleging that it wasn't an accident and that they did conspire together to commit this offence," Det Insp Pettiford told reporters outside the Maroochydore police station.
He would not discuss the motive for the crime.
Police were initially told Saunders accidentally fell into the chipper, but in the days that followed received information suggesting foul play, and by February homicide detectives were on the case.
Soon after the grisly death, which affected emergency service members at the time, Graham posted a tribute message beneath Saunders' online funeral notice.
"He treated me like gold," she wrote. "His love to me was bigger than anything in this world ... I'm so lost without you Bruce. No words can say what I'm feeling. Will always have you in my thoughts and heart. Rest in peace Bruce. Xx"
Graham has reportedly been romantically involved with Roser more recently.
All three accused have been remanded in custody to reappear in court on August 3, with the men's lawyers telling the court they would be fighting the charges.
2. Barnaby Joyce to take extended leave amid paid-interview furore.
BREAKING Barnaby Joyce has taken extended personal leave - effective immediately.

He'll be on leave for 11 weeks, returning for the next Parliamentary sitting period in August.

It was requested and granted by the PM today. Labor has granted a pair.@SkyNewsAust

— Laura Jayes (@ljayes) May 29, 2018
Barnaby Joyce's former staffer says "you can't help who you fall in love with" in the controversial paid television interview.
And in the lead-up to the Sunday Night interview, it's emerged that the former deputy prime minster has been granted extended leave from parliament following the relationship scandal.
Mr Joyce was granted leave until the end of June, but won't be needed back at parliament until August, after the winter break, AAP understands.
He previously said that he and staffer-turned-partner Vikki Campion wanted privacy after the birth of their son last month.
But the new couple will earn $150,000 from the Seven Network program for their tell-all interview.
"You can't help ... I couldn't help it ... you can't help who you fall in love with," Ms Campion told the Seven Network.
Mr Joyce said it was Ms Campion who made the decision to accept the money because she was being "screwed over" by the constant media attention.
"In the last fortnight we've had drones over our house, we've had paparazzi waiting for us outside Armidale airport, we've had people following us to Uralla," Mr Joyce told reporters in Canberra on Tuesday.
"We tried just burning this out and that didn't work."
Cabinet minister Kelly O'Dwyer believes serving politicians should not put a price on being accountable to the public, and Mr Joyce had made a mistake.
"I personally wouldn't do it, I don't think it's right, and I think most Australians are pretty disgusted by it," Ms O'Dwyer told ABC radio.
Prime Minister Malcolm Turnbull says he'll raise the matter privately with Mr Joyce.
"It's not something that I would have encouraged him to do, in fact quite the contrary," Mr Turnbull told Tasmanian radio station LAFM.
The controversial interview to air on Sunday has prompted calls for a ban on serving politicians receiving cash for media comment.
Nationals frontbencher Darren Chester said Ms Campion was entitled to seek payment as a private citizen but said the former Nationals leader could no longer complain about a breach of privacy.
3. Police now believe three South Australian cold case murders could be the work of a serial killer.
The one killer is believed to be responsible for three unsolved murders in South Australia. #7News https://t.co/mNhS4dBeBo

— 7News Yahoo7 (@Y7News) May 29, 2018
A Victorian man is suspected of murdering two grandmothers and a pensioner over a 13-year period in South Australia after the cases were linked by forensic evidence.
The man was known to Phyllis Harrison, Beverley Hanley and Stephen Newton whose murders between 1998 and 2011 remain unsolved, SA Detective Superintendent Des Bray said on Tuesday.
"He was known to all three victims and, at the time of the deaths, lived within about 10 minutes of them," Det Supt Bray said of the 39-year-old suspect, who has since moved to regional Victoria.
The involvement of a single suspect had been considered before but was not able to be fully proven until Task Force Resolute initiated a review into the cases earlier this year.
"The forensic work and investigation are progressing well but we have a lot more work to do," Supt Bray said.
"Now I can say we have proof and we believe theft was the motive in all three matters."
Ms Harrison, 71, was found dead with multiple stab wounds and her Elizabeth South home ransacked in 1998.
Ms Hanley, 64, suffered severe head injuries and her handbag was stolen from her Elizabeth North property in 2010.
And a range of items including a TV, DVDs and computer games were missing from Mr Newtown's Mount Gambier unit after he was found dead and covered in rubbish in 2011.
"This was a cowardly attack on two grandmothers and an invalid pensioner, each attack was extremely brutal," Supt Bray said.
A man was arrested, charged and convicted in relation to the theft of Mr Newton's property, but Det Supt Bray would not comment on whether that person was being investigated.
Police would like to speak to witnesses again and have urged them to come forward.
"We know that there are people who have provided incorrect or incomplete statements and I would urge them to come forward and speak with us," Supt Bray said.
4. ABC cancels revival of Roseanne over a bunch of Roseanne Barr's racist tweets.
American TV network ABC has pulled the plug on the revival of television sitcom Roseanne.
The move comes after series star Roseanne Barr made a comment on Twitter on Tuesday morning referring to former Obama aide Valerie Jarrett as the "offspring of the Muslim Brotherhood & Planet of the Apes.".
"Roseanne's Twitter statement is abhorrent, repugnant and inconsistent with our values, and we have decided to cancel her show," ABC Entertainment president Channing Dungey said in a statement.
Barr deleted her tweet about Jarrett not long after posting it. She followed it up with an apology which read, "I apologise to Valerie Jarrett and to all Americans. I am truly sorry for making a bad joke about her politics and her looks. I should have known better. Forgive me-my joke was in bad taste. I am now leaving Twitter."
The revival of the classic sitcom was set to air a 13-episode eleventh season this northern autumn.
5. Study finds that not only are vitamins and supplements a waste of money, they may be causing harm.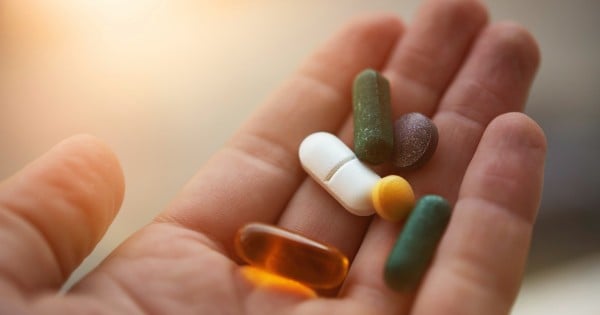 Not only are vitamin and mineral supplements a waste of money, they can in some instances actually harm the body, an international study has concluded.
Researchers at the University of Toronto conducted a meta-analysis of all published randomised controlled trials that looked at the effects of vitamin and antioxidant supplements on the risk of heart disease and stroke.
They found the most commonly used supplements --multivitamins, vitamin D, calcium and vitamin C-- provided "no consistent benefit" for the prevention of cardiovascular disease or stroke.
Folic acid alone and B-complex vitamins, which contained folic acid, did show a reduction in stroke.
However, niacin (vitamin B3) and antioxidants (vitamins A, C and E) were associated with an increased risk of all causes of death, according to the findings published in the Journal of The American College of Cardiology.
The Canadian and French scientists say the best way to look after the heart is by getting vitamins and minerals from a healthy diet which includes lots of fruit and vegetables.
Dr Ian Musgrave from the Faculty of Medicine, School of Medicine Sciences at the University of Adelaide said the findings were "neither unexpected nor surprising".
"While vitamins are essential for our health and diseases like scurvy almost banished from developed countries, people have assumed that if a bit of vitamin is good for you a lot is much better," said Dr Musgrave.
"The latter sentiment has turned out not to be true."
According to leading nutritionist and dietician Dr Rosemary Stanton, too many Australians have swallowed the line that it's good to take supplements.
But the new research shows it's not a good idea, said Dr Stanton
"This review concluded that money spent on vitamin and antioxidant supplements is not only wasted, but could occasionally be harmful," she said.
The Australian Self Medication Industry rejected the study and defended the "valuable" role of vitamin and mineral supplements for those consuming a poor diet.
ASMI's Regulatory and Legal Director, Steve Scarff, said the studies used for the meta-analysis were of "low to moderate" quality.
Mr Scarff said the dosages were also well beyond the levels Australians consume because of dosage restrictions specified by the Therapeutic Goods Administration.
"Supplements can play an important role in supporting our health when sufficient nutrients are not obtained through the diet alone, but they must be taken as recommended," Mr Scarff said in a statement.