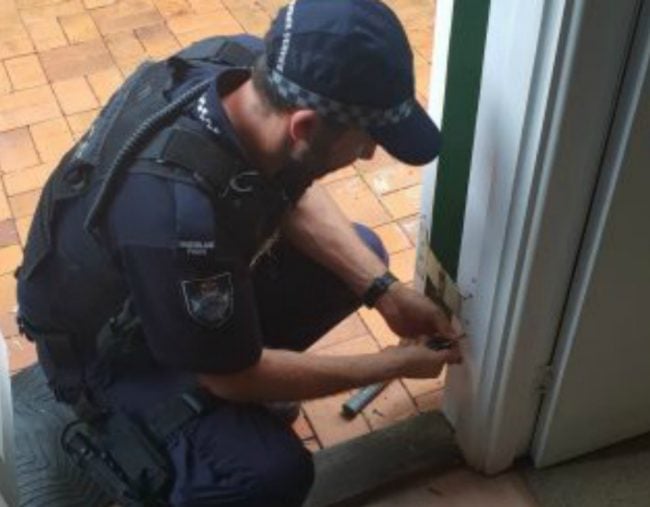 Last week, an elderly woman in South Brisbane disturbed an offender who was attempting to break into her home.
According to Constable Matt Boswell, who arrived at the scene alongside Senior Constable Christopher Couch, "it was clear the lady was very shaken from the ordeal."
Her door had been torn off its hinges by the man she saw fleeing her property, meaning she had no way to secure her home.
When the police arrived, the widow who lived alone was relieved and thankful.
The first thing she did was offer them a cup of tea which the officers found particularly "thoughtful".
She had been made to cancel her plans for the day because of the incident – and the two policemen made it their priority to sit with her, make conversation and ensure she was okay.
"We wanted to make her feel safe in her own home again," Constable Boswell said, who had been a tradie before entering the police force.
So, he got down on his hands and knees, and reattached the door to its hinges, telling Queensland Police it was his "duty of care" to protect the woman.
"I went to work bending the hinges back and drilling new screw holes to re-hang the door on the door jamb. It was not perfect by any means, but the door was locked and secured," Constable Boswell said.