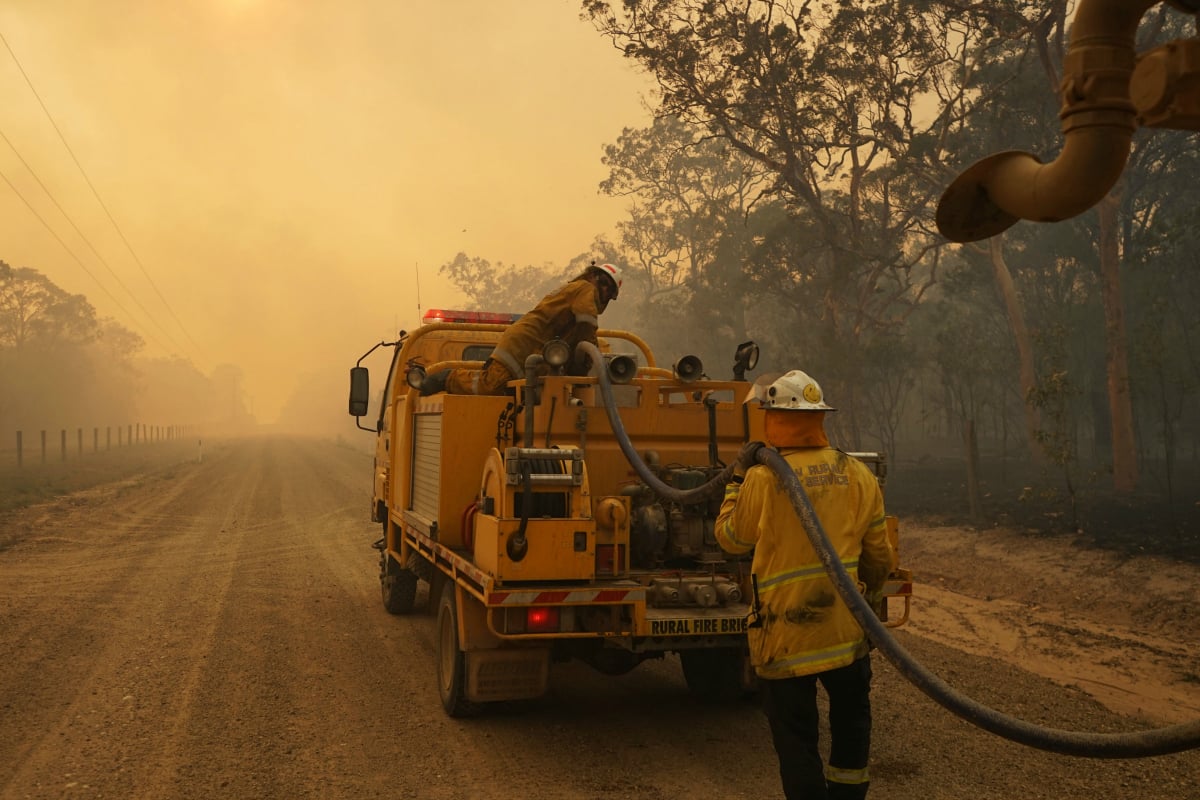 Claire Yeo, Australian Bureau of Meteorology
A strong low-pressure system has meant severe thunderstorm and hail warnings have been in effect for much of the New South Wales South Coast. At the same time, very dry conditions, strong winds and high temperatures are fuelling dozens of bushfires across Queensland.
The two events are actually influencing each other. As the low-pressure system moves over the Greater Sydney area, a connected wind change is pushing warm air (and stronger winds) to Queensland, worsening the fire conditions.
These lows over NSW are the kind we might see a couple of times a year – they're not just regular weather systems, but neither are they massively out of the ordinary.
However, when combined with the current record-breaking heat in Queensland, the extra wind is creating exceptionally dangerous fire conditions. Queensland's emergency services minister, Craig Crawford, has warned Queenslanders:
We are expecting a firestorm. We are expecting it to be so severe that it won't even be safe on the beach […] The only thing to do is to go now.
Conditions in Queensland.
At least 80 bushfires were burning in Queensland on Wednesday, with more than a dozen fire warnings issued to communities near the Deepwater blaze. Queensland Police Deputy Commissioner Bob Gee said that "people will burn to death" unless they evacuate the area.
 These fires have come during a record-breaking heatwave. On Tuesday Cooktown recorded 43.9℃, beating the previous November high set 70 years ago by more than two degrees. Cairns has broken its November heatwave record by five whole degrees.
More horrific vision coming in from Deepwater in Central Queensland. These fires are catastrophic. Truly scary. #QLDFires @abcbrisbane pic.twitter.com/y0el1Ounqw

— Allyson Horn (@allysonhorn) November 28, 2018
Grasslands and forests are very dry after very little rain over the past two years.
Adding to these conditions are strong winds, which make the fires hotter, faster and harder to predict. This is where the storm conditions in NSW come in: they are affecting air movements across both states.