Just weeks after the Four Corners investigation into abuse inside juvenile Northern Territory detention centres sent shock waves around the world, more footage of institutional abuse towards minors has surfaced, this time from a facility in Queensland.
Sent to the Courier Mail on Tuesday, the 2013 CCTV video shows a then 17-year-old Jarrod Clayton inside an adult prison, surrounded by seven guards at the Brisbane Correctional Centre, being put into a body restraint and fitted with a hooded spit mask.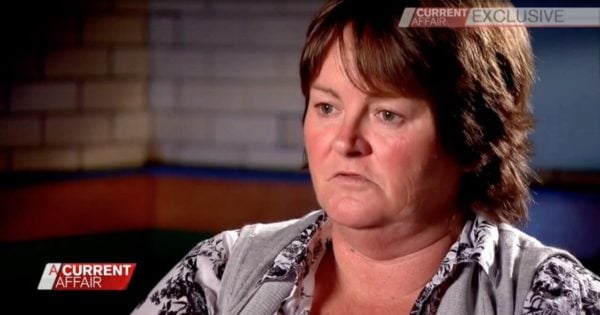 Jarrod Clayton's mother, Tina Edwards. Source: A Current Affair. 
"Jarrod was raised in a loving family and had all the support in the world, but unfortunately, he chose the wrong path," Clayton's mother, Tina Edwards told A Current Affair on Thursday.
"Ice got involved when he was 17, and hence the major crimes because he needed to support a major habit. Something that wasn't cheap, something that you needed all the time."
Seeing the footage of her youngest son, tears streamed down the single mother of three's face.