Just weeks after the Four Corners investigation into abuse inside juvenile Northern Territory detention centres sent shock waves around the world, more footage of institutional abuse towards minors has surfaced, this time from a facility in Queensland.
Sent to the Courier Mail on Tuesday, the 2013 CCTV video shows a then 17-year-old Jarrod Clayton inside an adult prison, surrounded by seven guards at the Brisbane Correctional Centre, being put into a body restraint and fitted with a hooded spit mask.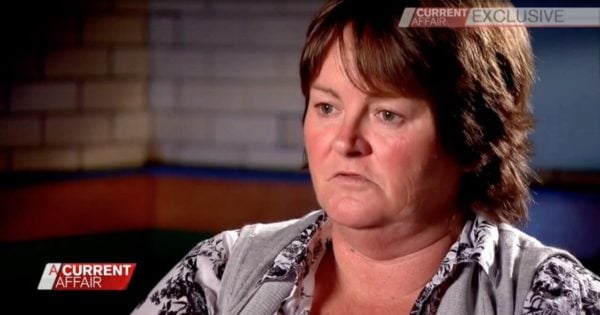 Jarrod Clayton's mother, Tina Edwards. Source: A Current Affair. 
"Jarrod was raised in a loving family and had all the support in the world, but unfortunately, he chose the wrong path," Clayton's mother, Tina Edwards told A Current Affair on Thursday.
"Ice got involved when he was 17, and hence the major crimes because he needed to support a major habit. Something that wasn't cheap, something that you needed all the time."
Seeing the footage of her youngest son, tears streamed down the single mother of three's face.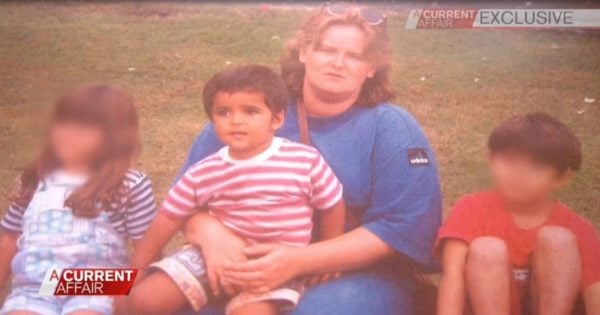 Tina Edwards with a young Jarrod. Source: A Current Affair. 
"Jarrod deserves to be punished for his crimes, I'm not saying that he doesn't," Edwards continued, "and if that's the way you get punished - to go to prison - then so be it. But the way he's been treated in prison, no. Not at all."
According to an official prison report seen by news.com.au, Clayton had been using threatening language towards the guards and acting out, and as such, the decision to bound and gag the teenager for an hour was made.
"Prisoner Clayton continually mocked, mimicked and sarcastically repeated every direction that where [sic] given to him," one officer wrote in the report.