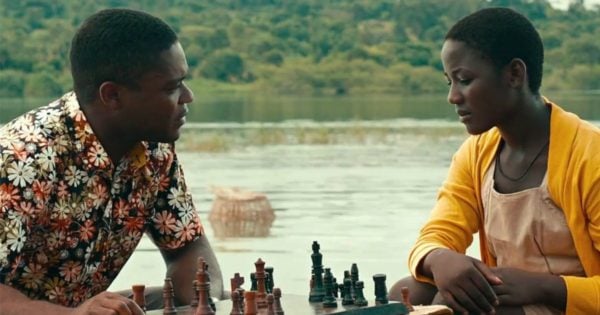 The name Phiona Mutesi might not be a publicly known one, or perhaps even sound vaguely familiar to most people, but that's about to change.
Phiona is inspiring, empowering, determined, and a reminder that nothing is impossible; that adversity can always be overcome.
The now 20-year-old is the subject of Disney's new film Queen of Katwe, the vibrant – and true –  story charting her journey from a young girl growing up on the streets of rural Uganda to becoming a world-class chess player after stumbling upon the game purely by chance.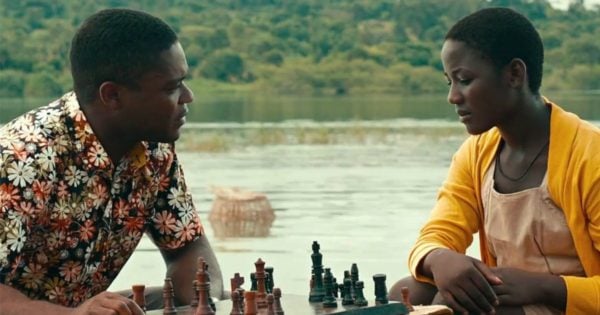 Queen of Katwe chronicles the journey from a young girl to a world class chess player. Image: Disney.
But in her early days, Phiona was more the unlucky pawn than the play-master in control. By the age of three years old, she had already lost her father and just a few weeks after the funeral, her older sister Juliet joined him after complaining of a headache.
The family moved to the slums of Katwe, a crime-ridden region of Uganda's capital city Kampala where her mother Harriet Naku (played by Lupita Nyong'o) worked hard to support the family by selling vegetables at the market, getting up at two am and trekking five kilometres every day to purchase the goods to resell. At six years old, Phiona dropped out of school when the family could no longer afford to send her, instead selling maize at the markets or looking after her siblings.
"It was very hard not to be in school. I was in the slums alone. I did not have hope," she said in a documentary in 2010.
When she was nine, Phiona followed her brother Brian to church where she happened upon Robert Katende (depicted by David Oyelowo), the founder of a chess course run for Katwe children as part of a Sports Outreach program, teaching others her own age about the skills and lessons chess can teach them in life. She was "mesmerised".