To paraphrase the great and powerful Kanye West: All other wedding dances, "I'm happy for you and Imma let you finish", but Melissa Molinaro had the best wedding dance of all time. OF ALL TIME.
Marrying her sweetheart Bryan Kowalski over the weekend, the singer, dancer and actress surprised her new groom with what can only be described as one of the best medley dance routines of all time.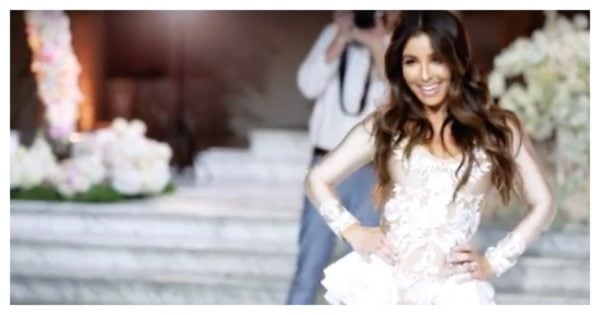 Bride Melissa Molinaro mid-Beyone wedding dance routine. Source: Youtube.
Starting with Lil' Mo's "4ever", Molinaro took to the wedding venue's dance floor with four backup dancers to effortlessly shimmy, pop, sashay, strut and sway through the routine while wearing a custom-made wedding-inspired onesie that matched the wedding's winter wonderland theme.
The group then moved onto Beyonce's "Upgrade U" before bringing the house down with another one of the Queen's classic hits, "End of Time."
Part II of Molinaro's Beyonce wedding dance. Post continues...