It's hard to imagine anyone being able to remain cool, calm and collected after violently ripping their earlobe open, but for Beyonce, it was, naturally, a walk in the park.
And, because she's a consummate performer, she even managed to hide it from concertgoers for a while.
Performing at the Brooklyn Barclays Centre on Saturday, the Grammy winner was seen wiping her right earlobe during a performance of "Haunted", looking briefly down at her hand and carrying on with the hit track like it was no big deal.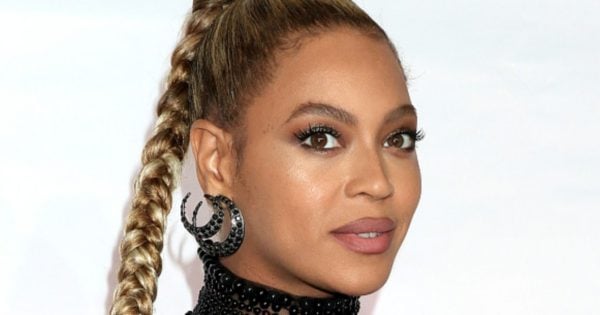 The earrings in question. Source: Getty. 
Except it WAS a big deal.
The giant sculptural earrings she was wearing had ripped off her ear and left her lobe really, really bloodied.
But Bey didn't even pause for breath.
Her facial expression didn't change in the slightest when she realised her ear blood was all over her fingers!