On Sunday night, five buyers purchased five homes in Melbourne's suburb of Elsternwick for between $2.615m and $3.067m.
Josh and Elyse, the winning couple, sold their property to Australian comedian and radio personality Dave Hughes, and walked away with over half a million dollars.
Their house, like the others, was stunning.
Beautiful furniture. Creative interior design. Trendy bathrooms and a backyard you only ever see on TV renovation shows.
But it was a passing comment on Tuesday night's episode of The Project that made me stop and think about what it really means to buy one of the properties from The Block. 
As the hosts chatted to Dave Hughes, Peter Helliar laughed about the fact that he'd really just bought a house built by amateurs.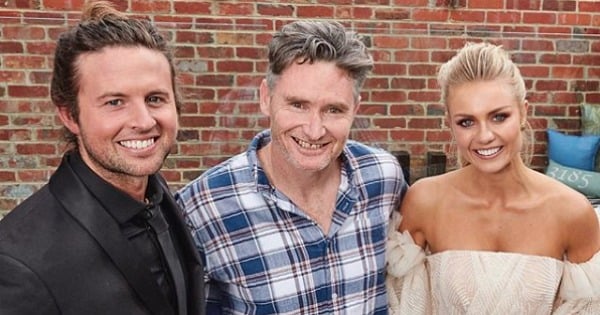 "You know what I don't get?" said Peter Helliar. "You're watching people who are mostly unprofessional rush and build a house, often with cheaper materials, that gets criticised throughout the series, and then you overpay for it."
Dave Hughes responded by acknowledging that both he and Helliar have done comedy routines about the concept behind the show, and simply said, "now I am that comedy routine".
He added, however that "Josh and Elyse did a great job and it's a family home for a long time".