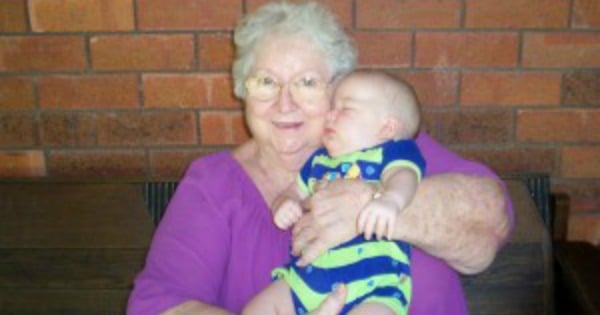 Senior Constable Russ Parker from the Far North Queensland police has written a letter paying tribute to Iris, the elderly woman who "adopted" him after a chance phone call 17 years ago.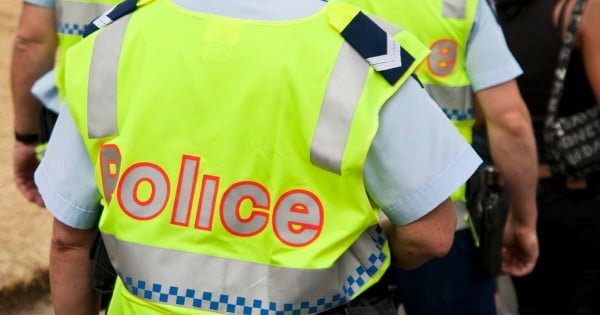 You can read his tribute in full here:
I became part of Iris's life in 1999 when she was in her early seventies. I say 'became part', because Iris chose to have me as her friend. It wasn't actually my decision – Iris organised it and that was that, end of story.

That's just how she flew.

Our friendship began with a simple phone call I received one day whilst I was stationed at the Trinity Beach Police Beat. Her brother Pat phoned me from Brisbane and he was very concerned. The phone at her Clifton Beach home was giving an engaged signal and had been for the preceding 24 hours, so he was understandably growing increasingly anxious.

Pat had gone through the phone listings for police in the Cairns district and had found the number for my beat. He knew that Trinity Beach was the closest police establishment to Clifton Beach and asked if I could help.

My beat area did not actually include Clifton Beach, but sensing the concern in Pat's voice I assured him that I would head straight over and conduct a welfare check. It was a simple job that was to ultimately enrich my life.

A few minutes later I pulled up outside the nominated address and walked in and knocked on the door. From a policing perspective, welfare checks can be a bit of a mixed bag so I was immediately relieved to hear a little voice say, "Come in".

Iris, as large as life and seated in her lounge room enjoying a cuppa, immediately welcomed me in and had me take a seat. I explained the purpose of my visit and she quickly checked her phone, only to find that she'd neglected to hang up the receiver on the bedroom extension phone correctly.

She made a quick call to her brother and had a great old laugh about the situation before telling Pat that she'd better go because she had this tall policeman in her house and didn't want him to get away! Pat being an ex-copper had a good laugh about that as well.

We enjoyed a lovely chat over a cuppa and I got to know a little about Iris, and she of me. Soon enough it was time to get back to my 'patch' so we said our good-byes and I departed with instructions to keep in touch.

The following day I was at my desk when the phone rang and it was Iris again. She thanked me for checking on her the previous day and then told me that she had a proposal for me. Iris was an extremely practical thinker and had decided that I would make a good contact person for her personal safety network.

"I want to adopt you," she said.

Now, being adopted wasn't something that I had ever actually come up against in the course of my duties so I sort of interjected with a "hang on, what?", type of response that was immediately cut short.

"Now listen, be quiet while I tell you," and Iris proceeded to brief me in relation to my new appointment.

My duties were to give her a call every now and then and vice-versa, and to pop in if I was over that way and say hello. I was also to make myself available if something heavy needed to be moved and so on. All pretty straight forward really, and so our friendship was born.

Over the years we enjoyed many subsequent cuppas and lots of great chat. Iris had led a very interesting and fulfilling life and regaled me with stories from her married life with her beloved Adolf – travelling and camping in their Kombi van, fossicking for gems in the Central Highlands, building their first home together, and all of those things that friends talk about.

Despite, or perhaps due to the fact that she had been battling cancer for many years, her outlook on life was just so refreshingly positive and she would always want me to recount my motorcycling adventures when I arrived back from a trip away. Iris had fond memories of tearing around in an ex-army Indian motorcycle sidecar outfit piloted by Adolf in their younger days and really understood my passion for motorcycles.

She also had a great knack of taking the mickey out of herself which made her personal stories all the more hilarious, and invariably resulted in tears of laughter for both teller and recipient.

We had a standing arrangement that when cyclones were imminent, we would collect Iris and her gear and bring her to our place where she was set up in the spare bedroom until the threat had passed. These were great times and we all enjoyed the stories and laughter over meals prepared on the gas cooker under improvised lighting.

Iris very much enjoyed being part of the family and over the ensuing years she gave us way more than we could ever hope to have given her back. She became a stand-in mum and grandma and our lives were certainly the richer for her love and friendship.

Last week Iris was admitted to hospital after suffering a couple of falls at home. We visited her on Sunday and she told me that her cancer was now a bit more of a problem than what it had been previously, but that she had it in hand.

She then recalled how much she appreciated those days spent with us during the visits by Larry and Yasi et al, and just how much it meant for her to know she was safe. I probably hadn't realised just how important that was for her at the time.

Always the organiser, Iris had already put plans in place to enter a brand new high care residential facility in Cairns and had arranged for that to occur yesterday.

I knew she'd be busy ensuring that transfer went ahead as planned so I didn't call in to see her on my way home from work.

Last night I got a call at home and was advised that Iris had passed on. She went peacefully and we are extremely grateful for that.

I'm also extremely grateful for the fact that she has left my family and me with an immeasurably enhanced life experience, simply by allowing us to know and love her as a true friend. She was 87 and made sure, as she used to say, that 'every post was a winner'.

That phone call I got as a police officer 17 years ago proved to be a great privilege for me and I am certainly glad that I was in a position to take it.

Look after our seniors, cherish their friendship and become a part of each others networks, because in the words of Joni Mitchell – "You don't know what you've got 'til it's gone".

And ensure you make every post a winner.

Vale Iris!
This letter was originally published on the Far North Queensland Police website. You can find the original here.
Friendship is a beautiful thing. Check out the Last Text messages the MM team got from their best friends: