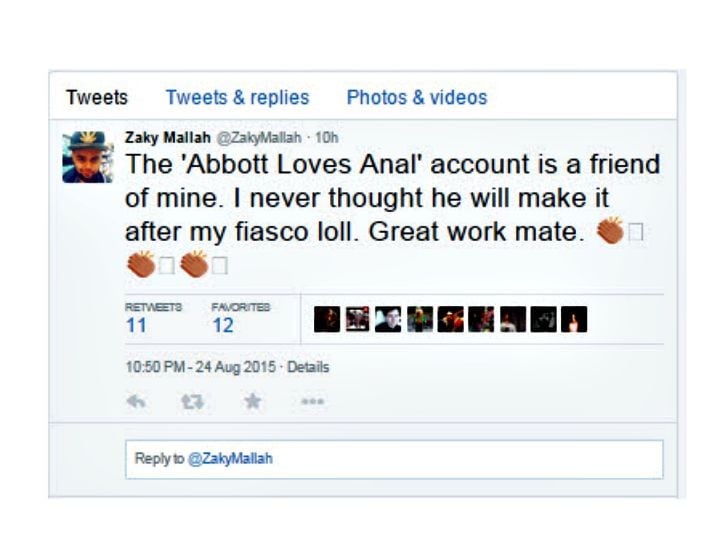 Oops.
Can you hear that? It's the sound of Q&A staff squirming in their seats after yet another scandal.
During last night's episode, hosted by Virginia Trioli and featuring guests including publisher Louise Adler, journalist Annabel Crabb, former QLD Premier Anna Bligh and ex-ministers Peter Reith and Tony Windsor, a tweet was aired, and now people are talking about it. And not for a good reason.
The offending tweet? "I prefer ones twitter feed to their biographies (sic)", accompanied by the handle "AbbottlovesAnal".
Facepalm.
Lindsay federal Liberal MP Fiona Scott took a screen grab of the tweet and was quick to criticise the program on Twitter.
But if that wasn't awkward enough for the ABC, it turns out the account holder is a friend of Zaky Mallah, whose comments about Australian Muslims joining Islamic State caused outrage in a June Q&A episode.