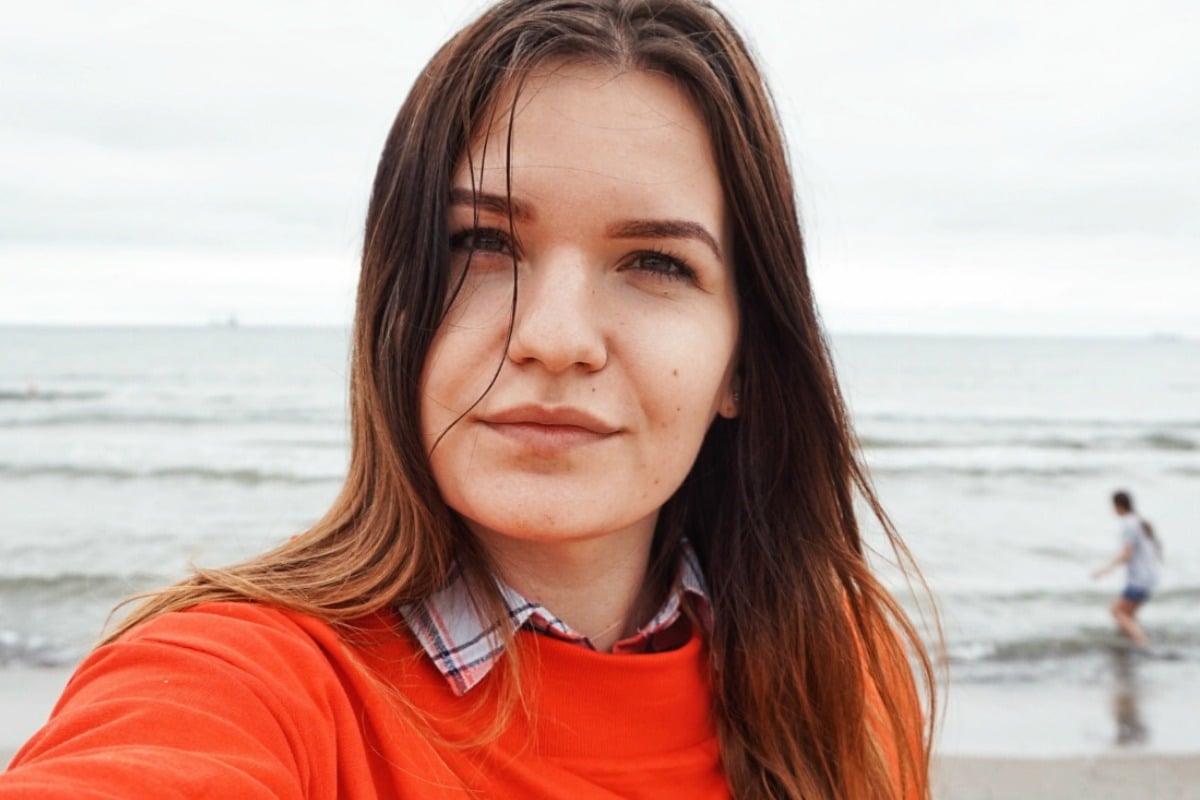 The author of this story is known to Mamamia but has chosen to remain anonymous for privacy reasons. The feature image is a stock photo. 
Having a baby is meant to be one of the most amazing experiences of a woman's life. For me personally it was both wonderful and soul destroying.
The joy I felt when I discovered I was pregnant in my late 40s was immeasurable. I was pregnant with a miracle baby and I could not be happier. My partner of six years had an opportunity to be a father for the first time and we were both on cloud nine.
When our son was born, I fell in love immediately. His beautiful delicate features were like a bundle of heaven wrapped in a baby swaddle. Pure joy and love. My heart was overflowing.
However, this is where I fell out of love with my partner. In fact, I began to hate him.
I could not stand the sight of him. I could not look at him. I did not want him to touch me. I did not want him to kiss me. I just did not want him near me. To this day, I have not recovered and my feelings are not the same despite how much I try to love him again.
Questions about childbirth (answered by mums and non-mums). Post continues after video. 
It began when bub was born. Now I am totally aware that I should be utterly grateful for having a healthy, beautiful miracle baby at my age but I could not help my feelings.
You would also think that men know what to do when their child is born and that it is common sense. Support your partner during the labour, take photos, buy flowers and perhaps a little gift for the baby like a teddy bear, balloons announcing 'its a boy or girl!" or even if you can afford it, a piece of jewellery like an eternity ring.
It is surely not that hard? Or is it? Had I been watching too many 'Yummy mummy T.V episodes where women were given 'push gifts' like cars, Rolex watches and jewellery galore?
It begs the question. How important are 'push presents?'
The term push present obviously derives from having to 'push' the baby during labour. The new mumma is rewarded with a gift from her partner to commemorate her hard work because lets face it, labour can be excruciatingly painful.
Hosts Holly Wainwright, Christie Hayes and the Year One team of in-house experts find out what to expect in these first precious days after giving birth. Post continues after podcast. 
In the old days, these gifts were known as an 'eternity' present such as a ring. Either way, it is a small demonstration of how much the father appreciates the mums laborious effort to bring new life into the world. Obviously, the biggest gift is a healthy bundle of joy. There is no question about that.