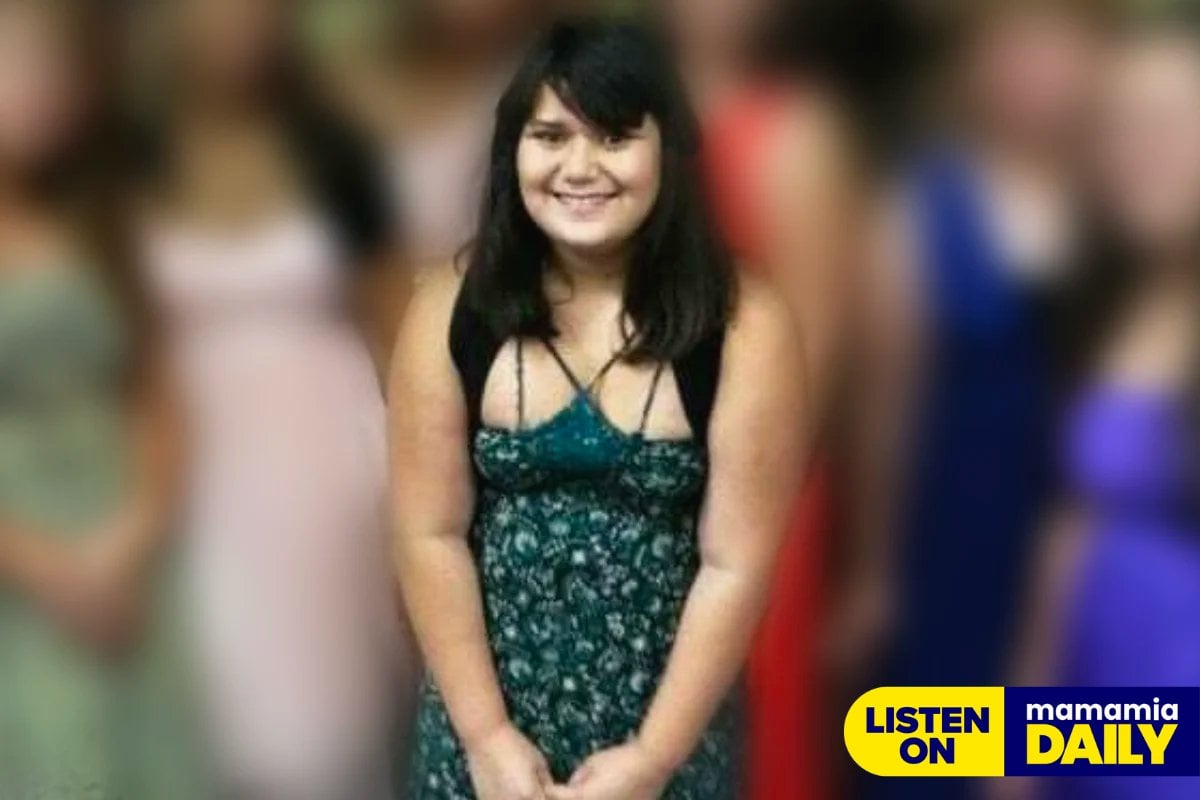 Listen to this story being read by Shannen Findlay, here.
If you look at the photos, you can't mistake me for a grown woman, even if you tried. 
I'm wearing awkward heels with a dress that shows far too much skin. I've tried my hardest to hide the pimple forming in the middle of my forehead, but I've failed. My arms are too short for my body. I am chubby and my face looks even rounder than usual thanks to the bangs I've cut for myself. 
I don't look like a woman, but I don't look my age either. All because of what I'm about to do.
I'm 11 years old and taking a pledge of purity at my hometown church in Western Sydney. My entire family watch on. From this moment on my virtue, my dignity and my honour will be saved for my husband, in God's name.
Watch: How to improve your daughter's body image. Post continues after video. 
Looking back, I can still picture the makeshift aisle made to resemble an actual wedding. I can see the white fabric cloth placed on the tables and the purple bows on the chairs. It's all there, in perfect clarity.
Back then, I believed I was doing something brave. 
I didn't know what I do now. That the silver promise ring would provoke in me a shame and guilt so deep. A shame I would carry all the way in to adulthood, my first relationship, my first sexual experience and every one thereafter.
Before the pledge, I wasn't all that concerned with sex.
Sure, I had asked about babies. I wanted to know why I had to cover my eyes or turn the channel when a movie showed a couple in a rather compromising position. But in a child's mind, one plus one does not always equal two – so sex was never really that interesting to me. 
And then I turned 11.
The possibility of committing the highest sin of all (partaking in sexual activities, of course) was a big worry. According to the teachings at the time, the world was in peril. We needed to protect our girls from having sex behind dumpsters. And I knew that my way to do that – my crucial role in saving the humanity– was to take a purity pledge.