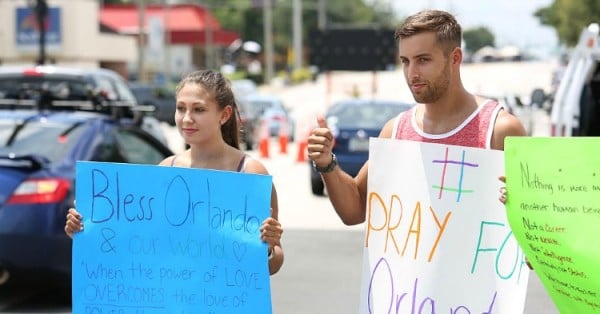 At least 50 people are dead and another 53 injured after a heavily armed man opened fire in a gay nightclub in Orlando, Florida.
The horrifying act of terror, which coincides with gay pride month in the US, is the worst mass shooting in the country's history.
Gunman Omar Mateen, 29, opened fire in the early hours of Sunday 12 June inside Pulse club, which describes itself as "the hottest gay bar in Orlando".
The attack began at around 2:00am on Sunday, when Mateen entered the club armed with an assault rifle and a pistol and began shooting.
A chilling post on the club's official Facebook page uploaded during those initial stages of the shooting read: "Everyone get out of Pulse and keep running."
An officer from the Orlando Police Department was in the club as the shooting began and returned fire. Mateen retreated into another room, where he took hostages and reportedly had "some type of device" on him, according to Orlando Police Chief John Mina.
Orlando Police ultimately mounted a rescue operation and freed around 30 hostages.
At about 5:00am, police crashed into the building with an armored vehicle and killed Mateen.
Local media initially reported that 20 people had been killed in the massacre, but that death toll was soon confirmed to be at least 50, ABC News reports.
"We have cleared the building, and it is with great sadness that I share we have not 20, but 50 casualties in addition to the shooter," Mayor Buddy Dyer told a news briefing in Orlando mid-morning on Sunday.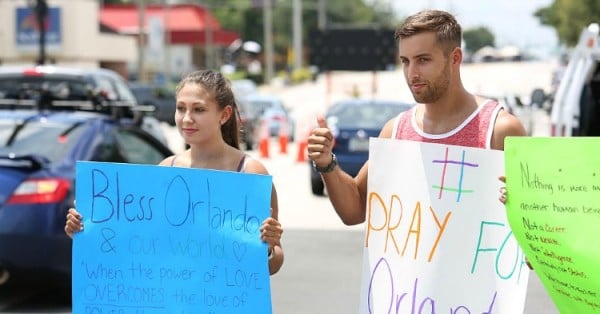 Mateen's name was confirmed by Congressman Alan Grayson at a press conference.
His father spoke to media in the hours following the incident, saying his son was anti-gay and had been angered by the sight of two men kissing during a trip to Miami.
"We are saying we are apologizing for the whole incident," Matteen's father, Mir Seddique, told NBC News. "We weren't aware of any action he is taking. We are in shock like the whole country."