With one-in-three Australian marriages ending in divorce, most "smug married couples" don't go long without their fragile eco-system being compromised.
This usually comes from a couple of newly divorced former friends partying hard, dating up a storm and shining the spotlight on our own union.
Thus is our tendency to question the state of our own relationships whenever divorce news hits, particularly if it way too close to home for comfort.
After the divorce announcement triggers a quick examination of your own marriage, groups of "smug marrieds" are left with the challenge of what to do with these "free-floating folk".
Which member of the former couple gets invited to the dinner party?
and
How do we best support them through this difficult time?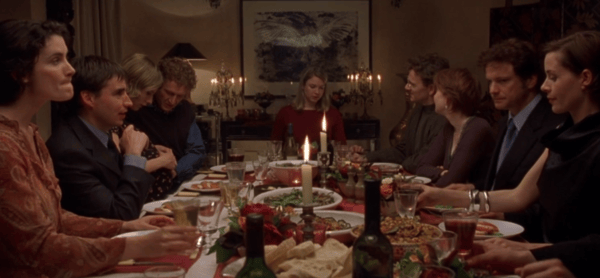 As visions of Bridget Jones enduring dinner with several "smug married couples" swim before our eyes, it's not a suprise to find out that most of us get it wrong.
Newly single writer Kerri Sackville has some advice for married couples.
She says "smug marrieds" need to stop assuming that her life is one, endless party and they also need to stop asking her if she's seeing anyone special.
"When couples get together they joke a lot about all the pain of being married. You know, Oh my god, I've gotta have sex again, you know, that's something that women talk a lot about," she told Holly Wainwright and Andrew Daddo on Mamamia podcast This Glorious Mess.