The UK voted to leave the EU. Donald Trump is President of the United States of America. And Beyoncé is pregnant.
All facts.
All facts a mysterious Twitter user predicted several months before they happened.
Yes, the people of the internet are losing their minds over the discovery of a seemingly psychic account operating under the handle Beyoncefan666.
We're going to overlook the fact that this Nostradamus put Queen Bey's name anywhere near Satan's call sign, because… well, we're a little frightened that he/she may have special powers/be able to travel through space and time.
Here's why.
First, there was this Tweet in June, 2016, five months before the US presidential election.
On that same June day, came this – nine days before the UK said "EU later:
Yes, okay. In both cases, Beyoncefan666 did have a 50-50 chance of accuracy: Trump v Hillary Clinton (their party's presumptive nominees at that point) and 'Yes' v 'No'.
But then came this on 22 July last year: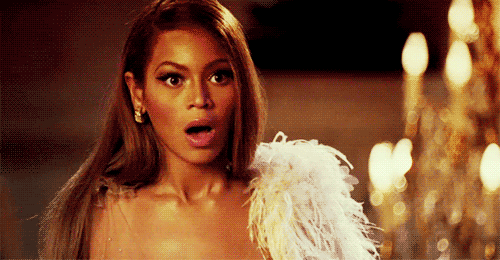 FACT. Yesterday, February 2, the singing superstar announced she is indeed with child. Okay, two children. But still.
There are other predictions, too - all pop culture and politics related. From the timing of Lady Gaga's album to the outcome of X Factor UK.