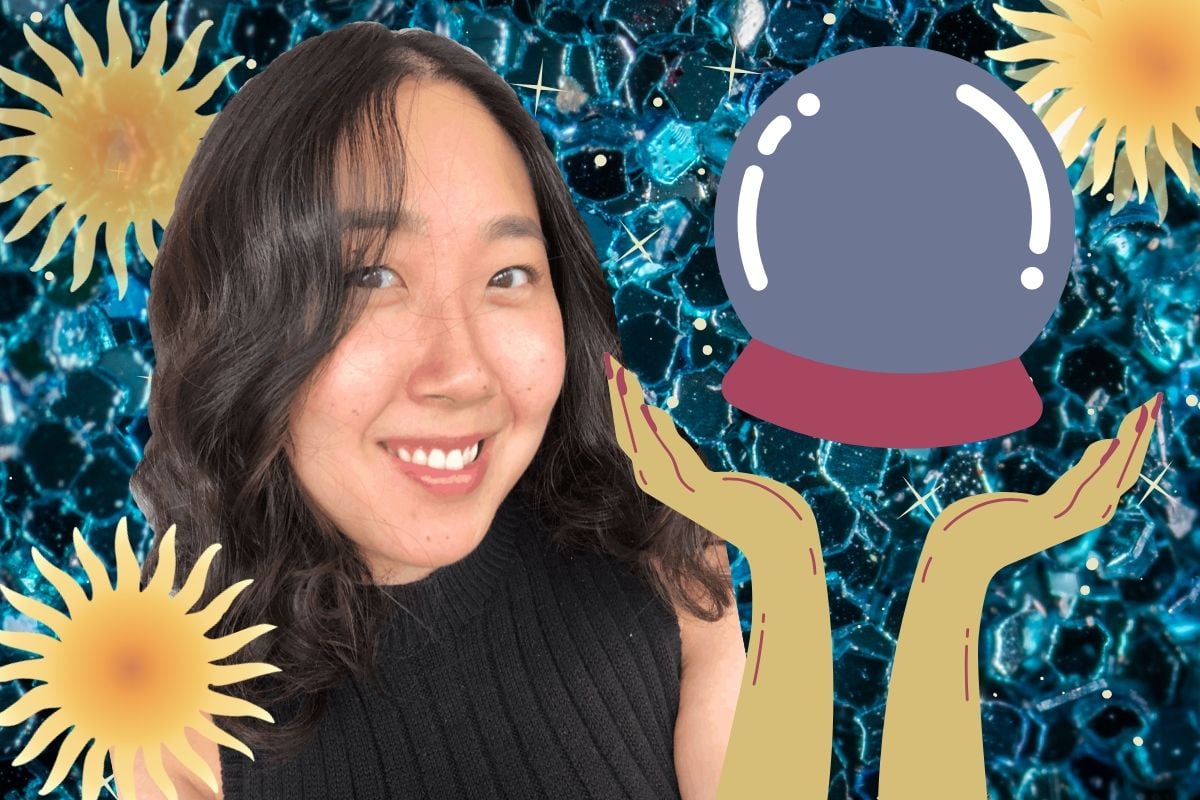 It takes something really special to get me to spend an hour and a half in peak-hour Sydney traffic at 7.30am in the morning, but there I was.
Far from being bright-eyed or bushy-tailed, I was on my way to the Western Sydney home of psychic medium and author, Judy O'Brien, who was going to give me a personal reading.
Considering her two-year waiting list, it was a pretty big deal.
When it comes to the field of psychics, mediums, clairvoyants and the like, I'm curious and open but with a healthy side of cynicism. However, considering Judy's reputation, I was apprehensive about what she was going to share.
Psychic Debbie Malone tells Mia Freedman how to know if there are spirits around. Post continues below.
The minute I arrive at her home, Judy greets me with a hug. I am then ushered into her studio where she presents me with a plate of crystals, and asks me to pick one. I choose the vial with the rose quartz.
Judy starts the session by calling her spirits, angels and Jesus (she's Christian, she specifies). She closes her eyes and begins to 'speak to them,' rubbing her hands to bring in extra energy.
Unlike psychics, Judy's powers come from her ability to converse with people who have passed – she calls them 'spirits'. For me, this was my grandfather and grandmother on my mum's side.
She (accurately) describes my grandfather as a "fatherly figure" with "a very big smile", and my grandmother as a petite, softly spoken woman with a knitted shawl around her back.
Then things start to get weird. Four minutes into our session, Judy says something that leaves me flawed.
"I also need to say, children will be around you. They'll be in your life. You're concerned about that."
I recalled a conversation I had with a colleague literally the day before where I said that because of my PCOS (polycystic ovarian syndrome), I sometimes wonder if I'll have issues falling pregnant.
It seemed like an overly weird coincidence.
There were other bits of our conversation that struck a chord. Relaying a message from my grandmother, she said the following: