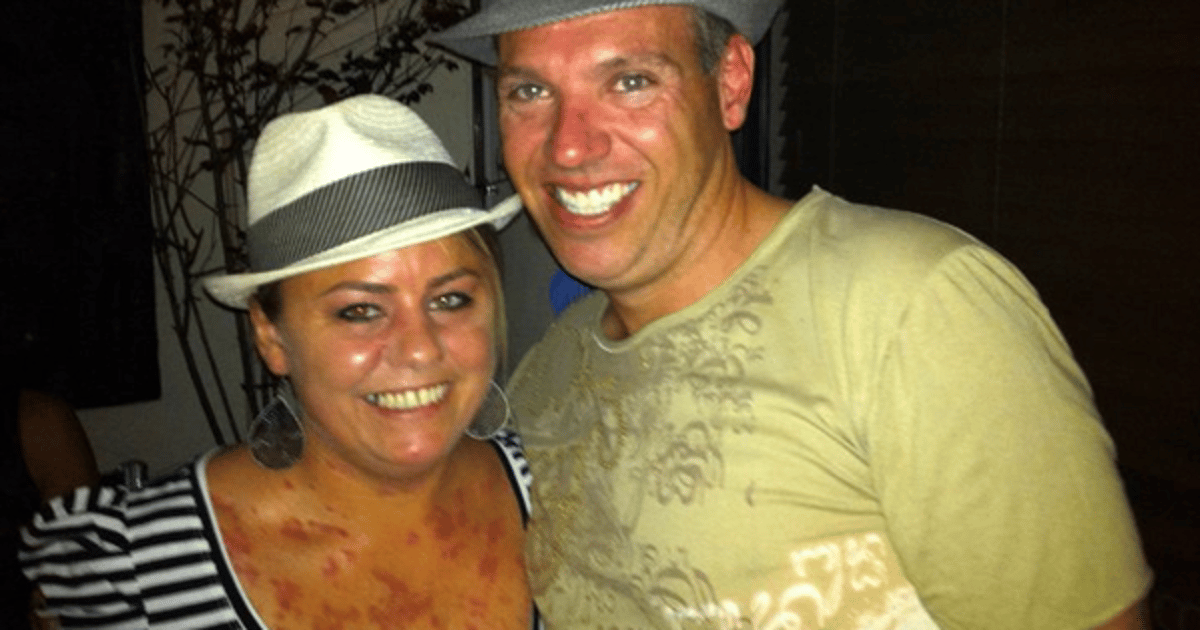 I was 14 years old just going through puberty when I hit my shin on the bottom of an old steel bed. I had a small cut that just wouldn't heal or so I thought. It was itchy but that was nothing new in my world. I had a scratching brush to reach the parts of my arms I can't reach!
After about three months mum took me our local GP and he referred me to a dermatologist just in case.
By this stage a small cut had turned into a 50 cent piece size lesion on my shin. He promptly cut out a biopsy and told me that he thought it might be psoriasis but most likely not.
The results came back positive.
Mamamia presents "Love Your Body". Article continues after this video.
Life wasn't so bad, he gave some cream and on my way I went. Remember these were the days before the internet; I had now way to check what the future held. You trusted what the specialist told you and it was gospel. Mum used to write down stuff to tell people as the neighbours and family friends whispered, 'How's Tanya's skin?' What did the doctor say?'
About six months after my diagnosis I was playing my beloved netball when my knee out of nowhere swelled up like a balloon. Back to the GP who decided to have a knee arthroscopy done.
Three days in hospital where I was put under general anaesthetic. The results were that I had arthritis. This changed the journey and I was diagnosed with Psoriatic Arthritis.
I was 15 years old.
Mum tried not to make a big deal about my skin and arthritis diagnosis. She treated me just like my brother. We went on overseas trips, to the beach every school holidays. It was only when I would try to go a little too far she would say, "Remember your knees aren't the same as everyone else!" This would always play in the back of my mind and restrict me in doing certain sports etc.
It wasn't until a traumatic event in Year 11 and then doing my VCE (Year 12) that my psoriasis started to appear in other places. Nails on my feet and hands, scalp in a few spots, a spot on my back. It was not long after then that the rapid expansion of psoriasis started all over my body and scalp. My nails on my hands and feet also became bad quickly. It then began the cycle of flare times and non-flare times.