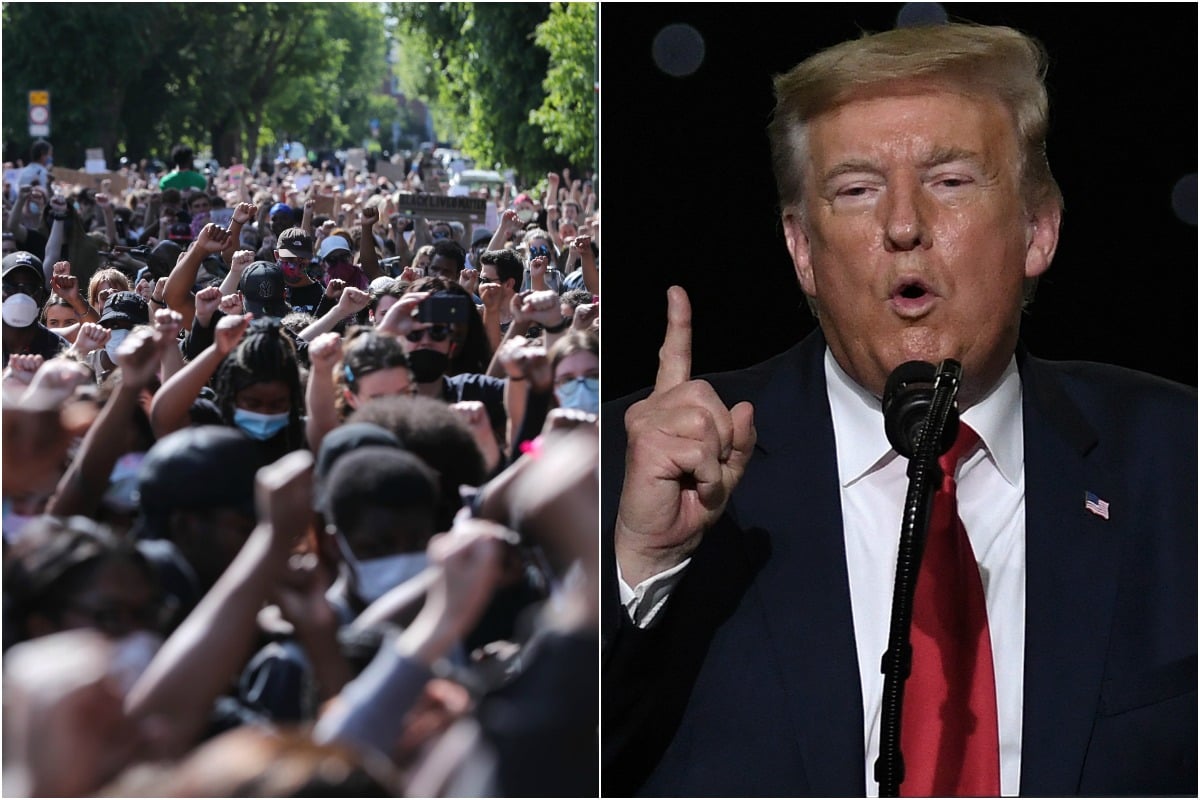 Trump calls governors "weak" and a "bunch of jerks" as US protests continue.
US President Donald Trump has called state governors "weak", as he urges them to crack down on protests over racial inequality on the seventh night of looting and vandalism.
"You've got to arrest people, you have to track people, you have to put them in jail for 10 years and you'll never see this stuff again," Trump reportedly said in a video conference with national security officials and top police, according to Insider.
"You have to dominate," he told the governors. "If you don't dominate, you're wasting your time – they're going to run over you, you're going to look like a bunch of jerks."
Trump said the federal government was going to clamp down "very strong" on the violence.
"These were the people that trashed Seattle years ago. Who's paying for these people. I was appalled that 13 of Joe Biden's staff were donating money to bail people out in Minneapolis. They should have stayed in jail until this is over (and beyond)." @newtgingrich @foxandfriends

— Donald J. Trump (@realDonaldTrump) June 1, 2020