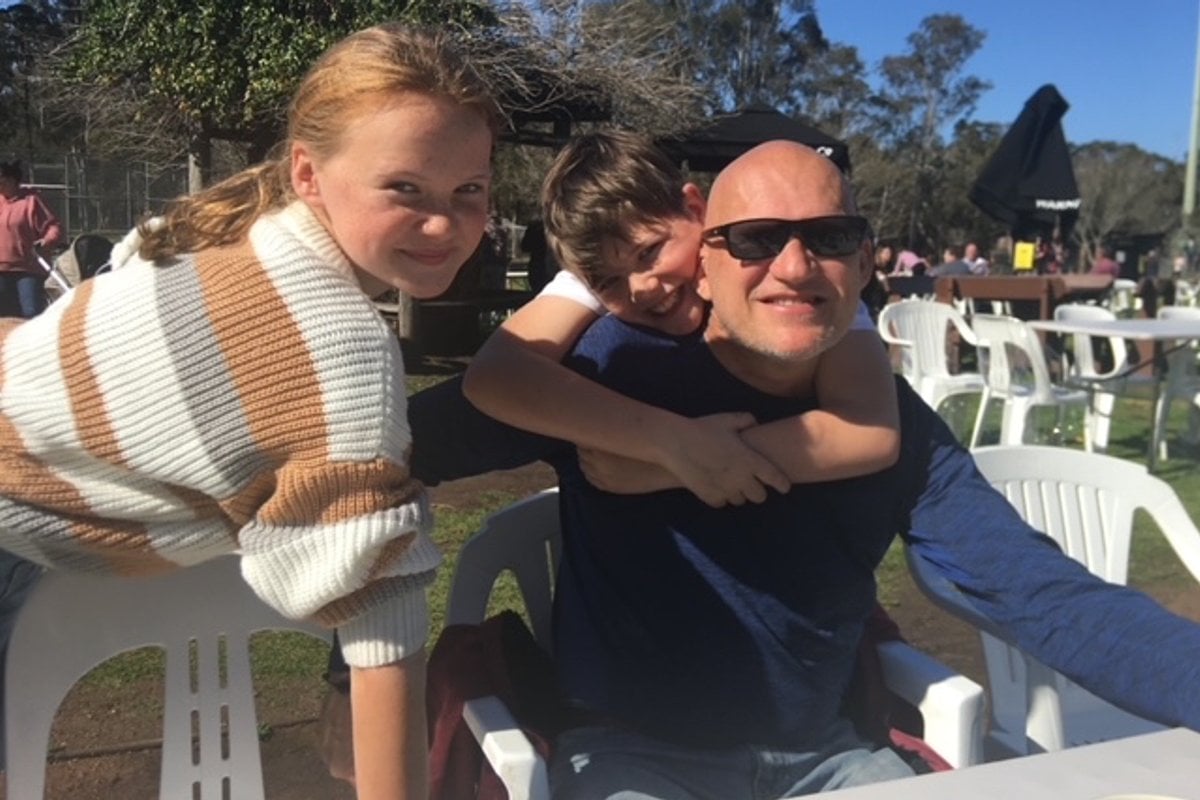 We are about to embark on our first overseas trip as a family of three. We need it. 
It's time to try and emerge from our grief cocoon.
My young teenage children and I are trying to navigate our new life without their dad and my husband. He was fit and healthy until prostate cancer stole his life right from underneath us. 
He was only 53 when he died. We never saw it coming.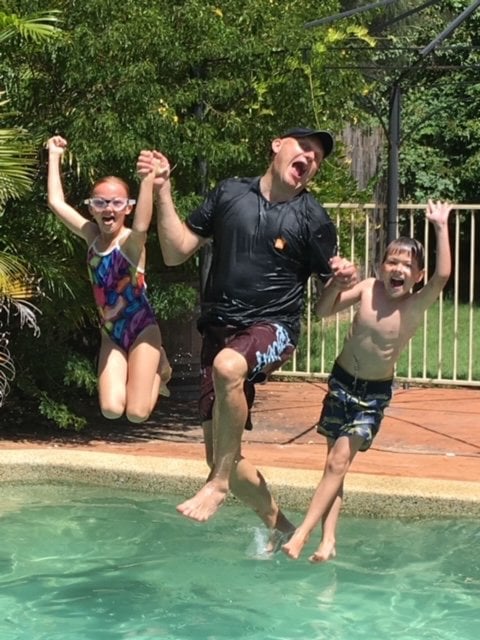 Image: Supplied.
What we witnessed in his final months can only be described as the stuff of nightmares. 
Our kids saw a strong and confident man become a prisoner in his bed, screaming through the night in pain as the cancer spread through his bones.
We were on a holiday to Hamilton Island when Mike first commented he was getting too old to drink alcohol - it was making him pee frequently. 
I told him that was nonsense and when we got home I sent him off to the GP for what we joked would be a grease and oil change. We had no idea what lay ahead.
He was 51. With no history of prostate cancer in Mike's family, it wasn't something we'd ever worried about. Mike's GP ordered a PSA blood test - a simple blood test that he would have had sooner if he'd known it was available. We weren't ready for the results that he got back. 
Mike had a Gleeson score of nine out of 10 - which is about as bad as it gets. When he had a PET scan his body lit up like a Christmas tree. There were small green spots on his kidneys and on his bones. The cancer had already spread outside the prostate - there was nothing we could do, apart from trying to slow it down.