I'm all for writing a book with your rapist. But on one condition.
For anyone who didn't tune into Monday night's "All About Women" episode of Q&A, let me recap:
One of the five women on the panel last night was Icelandic writer and advocate Thordis Elva. You might know her as the woman writing a book with the Australian man who raped her.
Some 17 years ago, Elva's then teenage boyfriend Tom Stranger sexually assaulted her while she was drunk to the point of incapacitation. It's a blindingly painful memory she relives with "horror and betrayal".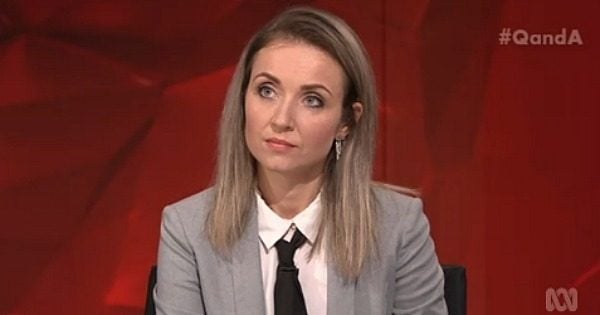 "He undressed me and decided to have his way with me," Elva told the live audience.
"The way that my head was positioned meant that my line of vision was my alarm clock. In order to survive and just stay sane throughout the pain was to count seconds for me... I got up to 7200."
Eight years passed before the journalist confronted her perpetrator with a letter, sent halfway across the globe, hoping to alert him to the psychological damage he had caused.
Stranger responded with a written confession and apology.
Slowly, the pair embarked upon a journey to reconciliation, "committed to exploring the darkest moment of their lives". Not only did they appear side-by-side in a viral TED Talk, they are currently on a global tour to promote their new book South of Forgiveness.