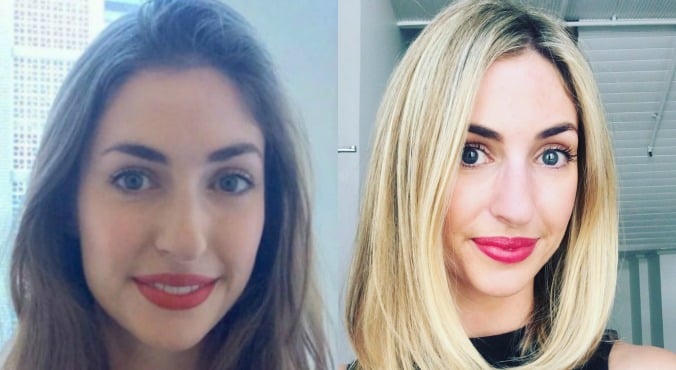 Image: Supplied
After a disastrous series of hair changes in my early 20s, I decided to grow my hair out for several years. Yes, virgin hair! Free of dye!
Then I went through one of those big, wonderful, simultaneously stressful life events (a wedding, to be exact) and decided that I needed a change. A fresh start.
As I sat in the salon chair, grateful for the bleach that would cover my naturally brown hair, I felt excited. But while it might've turned out exactly as I'd wanted, there was one thing I hadn't factored in: the intense hard labour of being a blonde.
Not only will you have to give up your precious money and time (you will now spend hours in the hairdresser's seat as the brunettes around you come and go), there is much maintenance involved.
Watch: Mia Freedman on how to get a great haircut every time. (Post continues after video.)
I've quickly learned there are several products that will save your blonde ass — whether it's prolonging your colour, or preventing the damage done to your hair.
1. BHave leave in creme, $44.
No seasoned blonde can deny the colouring process often makes your hair feel like it's more at home in a hay bale than on your head. I rub a small dollop of this between my hands and slather it onto damp, clean hair. OK, sometimes it's not clean. Or damp. But I don't care because it's packed with the magical powers of macadamia oil, natural keratin, certified organic argan oil, jojoba oil and more ingredients that help to stave off damage and bring on smoothness and a little shine.