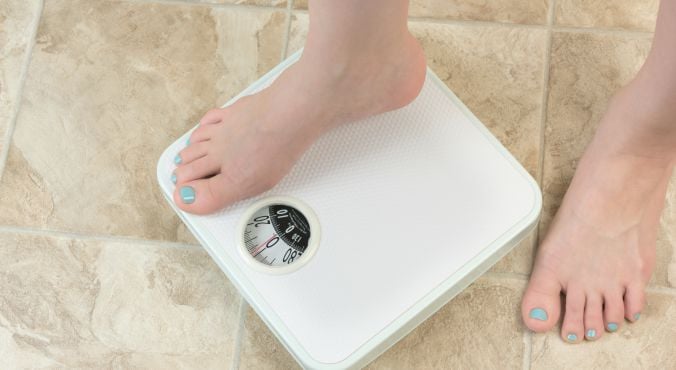 Image via iStock.
There are many ways you can assess your health, but one of the most common has become the Body Mass Index (BMI) scale.
A tool primarily used to identify people who have adverse health risks such as heart disease, it's used by doctors, nutritionists and fitness experts alike – but has continually come under fire for its flaws.
RELATED: Does diet or exercise have the biggest impact on your health?
And now one simple chart has highlighted its issues even further.
Created by Body Lab, each of these figures are the same height (175cm), weight (78) and BMI (25.5) - but you'd never have guessed.
The chart demonstrates how people with the same BMI (and 25.5 is in the healthy range) can have totally different body shapes - and thus different health risks.
So why is this?
"BMI is just a simple maths equation - (weight in kg/(height in metres squared))", explains clinical nutritionist Gabrielle Maston.
RELATED: Think your restaurant meal is healthier than fast food? We have some bad news
"Your number falls into different categories that determine your health risk. The categories are:
Healthy 18-24.9
Over weight (low risk) 25-29.9
Obese (moderate risk) 30-34.9
Obese class 2 (high risk) 35- 39.9
Obese class 3 (extreme obesity) 40+ (Post continues after gallery.)
10 foods you never knew were healthy
And as the chart demonstrates, it's flawed when it comes to different body shapes, which Maston argues means it should not be used in isolation to determine someone's health status.