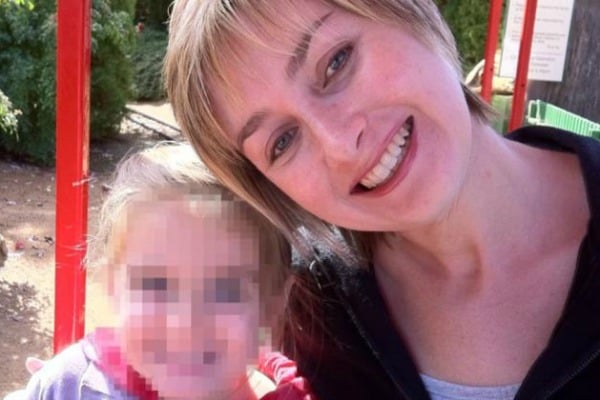 When Colin and Tammy Anson saw a photo of their eight-year-old daughter on the side of a bus, they were shocked.
The couple, who are the CEO and CMO of image protection app pixevety, specifically requested that their child's school wouldn't use any photographs of their daughter for external materials and advertising.
"She was front and centre in the photo, being used to promote remedial maths, sitting at her desk, looking up at the camera," Tammy said.
"We saw the photo on the side of a bus advertising the school and I just thought, 'Oh my god, I can't fix this,'" she added.
"I felt like we didn't protect her, that the school didn't protect her and that we had incorrectly trusted the school to do the right thing by her."
Watch the trailer for Mamamia's parenting podcasts, This Glorious Mess: Little Kids & Big Kids, below. Post continues after video.
As is the case for most schools, Tammy and Colin made specific requests about what the school could do with photographs of their young daughter.
Despite this, however, a photo of their daughter somehow ended up in an advertisement on the side of a bus.
"We had gone out of our way to make our preferences clear around the use of her image. We even hand-wrote our specific permissions on the privacy forms which were bundled at the time," Tammy explained.
"But we had not been asked for permission to use that photo."
Speaking to Mamamia, Tammy explained that the bus advertisement was something she would "never" have agreed to if she was asked about it.
"It was hard enough to convince [our daughter] to attend this special remedial class – as she was already embarrassed about it," she explained.
"The teachers were very aware of this fact. So, to have a photo of her in that context would never be something we agreed to," she added.
"School is a place where you send your kids believing they are safe and protected. The fact that no one took this into consideration before using her photo for promotion of a remedial class was very disappointing."
David Gillespie speaks to Mamamia's No Filter podcast about how to spot a digital addiction in your family. Post continues below.