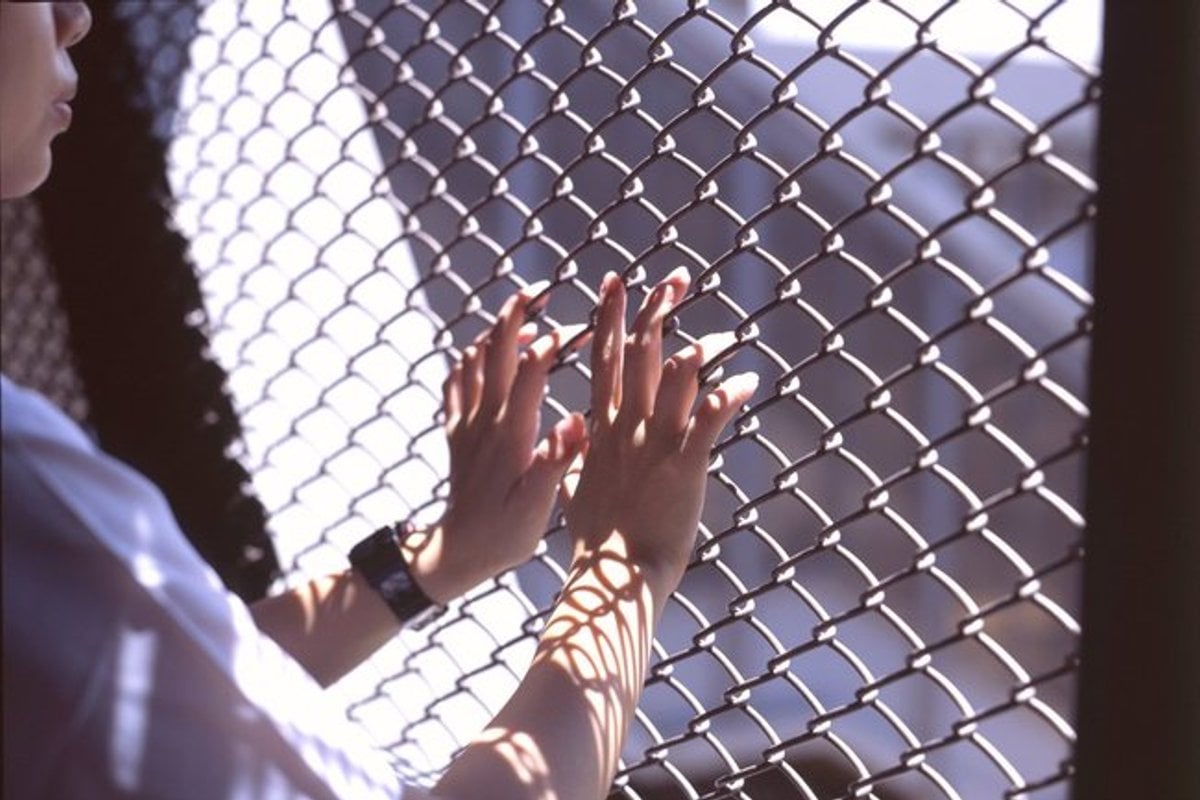 Eleni is a formerly incarcerated person, released from Dillwynia Correctional facility for women in 2014 after 11 months inside.
She is now the Program Manager for Success Works at Dress for Success – a not-for-profit that supports women affected by the criminal justice system.
"I have talked to men who have been incarcerated and they often say that they didn't have as many problems getting employment," Eleni tells Mamamia.
"And I think it's because many people in society believe that if a woman has been to prison, then she must be a really bad person, because women 'don't do things that send them to prison'."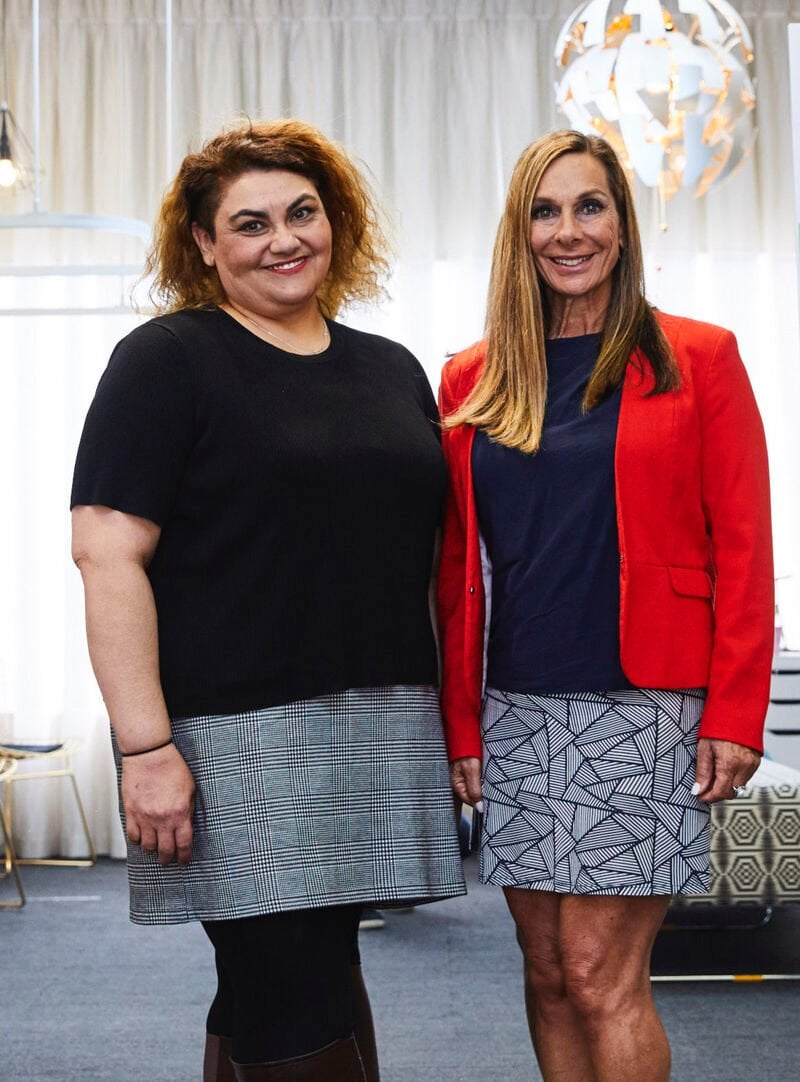 Eleni with her work colleague Juanita at Dress For Success. Image: Supplied.